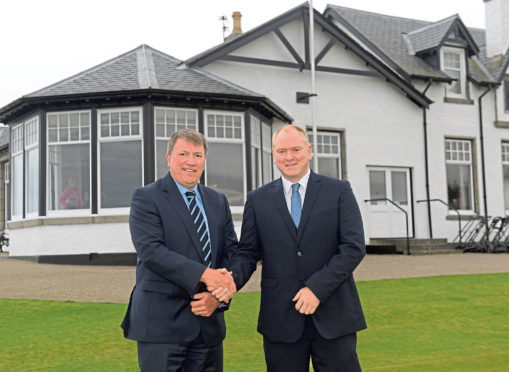 Keith Grant was today starting his second day as the new general manager at Royal Aberdeen.
Dundee-born Keith, who was brought up in Perthshire, was attached to several top golf resorts including Sprowston Manor and St Ives Hunts in England before returning to Glasgow to take up the general manager post at Bothwell Castle in 2015.
The 40-year-old, a top amateur golfer who turned professional with a plus-three handicap, decided in his early 20s to embark on a career in club management.
He said: "I'm very much looking forward to my new role at Royal Aberdeen which is consistently ranked as one of the top links golf courses in the world.
"The club has strong traditions and a proud history, having hosted a number of important professional and amateur events. Earlier this year, Royal Aberdeen hosted the R&A's Amateur Championship for the first time.
"I look forward to meeting the members and working closely with the club's management team and staff.
"My partner Anna and I are excited about relocating with our young son Rory to Aberdeen and moving closer to friends and family in the area".
Royal Aberdeen captain Shaun George said: "We are delighted to welcome Keith.
"His knowledge, enthusiasm and attention to detail has been evident in all of our discussions to date and we hope that he will have a long and successful career with Royal Aberdeen."
Keith takes over from Ronnie MacAskill, who spent 43 years at the club in various roles including club professional and secretary.