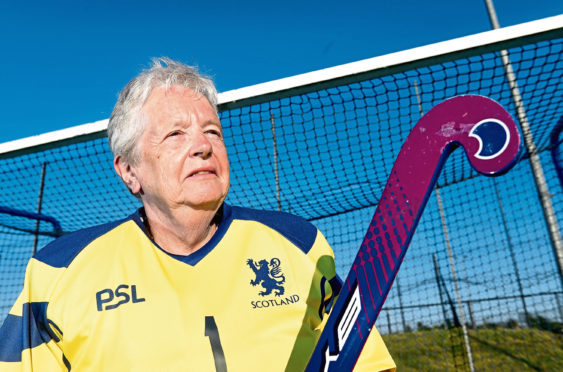 To represent your country in the sport you love is always a great achievement.
To be doing it when you've passed your 75th birthday, as city hockey player Sheila Reid will be doing, is remarkable.
Sheila, who is a goalkeeper for Aberdeen Grammar School FPs (AGSFPs), has been called up to play for Scotland in the Grand Masters Hockey World Cup in Barcelona (June 20-30).
But the modest veteran is keen to share the spotlight with her fellow players – in the squad of 16 ladies travelling in the over-60s squad to Spain, three are from Aberdeen.
Janice Moir, 61, of Merlins Gordonians, plus Jill Reid, 65, of Bon Accord, will be joining Sheila on the Scots side while Babs Buglass, 64, also of Bon Accord – who played a major role in the creation of the Scottish Masters teams 10 years ago – is a reserve.
And a further eight female hockey players from the city will be representing their country at the Exin Masters World Cup, which includes categories for those aged 40 and upwards, at Terrassa in Spain next month and August.
Sheila, who has now amassed numerous Scottish caps, said: "Hockey is a game where all ages play together.
"I always say to people if you fancy trying it, you should pick up a stick and give it a go.
"I did and I've enjoyed every minute of it. I perhaps don't throw myself about as much as I might have done, but I still get the job done.
"The training we receive from our Scotland coach has sharpened my reactions and, if anything, I'm even more competitive."
Her team-mate Janice said the Masters and Grand Masters set-up was encouraging players to continue playing competitively at all ages.
She said: "There's a saying that you don't stop playing because you grow old – you grow old because you stop playing. That seems to sum it up.
"It gives us something to aim for. Plus, despite the fact we compete against each other at club level, we really enjoy getting the chance to play together."
On being selected for her country again, Sheila, of Bridge of Don, said: "It's a great honour.
"I love the feeling of competition, and we'll be playing some of the big hockey nations. Our first game's against Argentina, and we'll also be playing the Netherlands and England."
Sheila played hockey in her younger years then took up a hockey stick again as an Aberdeen Ladies player, aged 55.
She also had a spell with Bon Accord before joining Grammar FPs, now playing with the second team, which she has captained for two years.
Like her team-mates, she devotes many hours to training and to fixtures, which can see them travelling around Scotland and further afield.
Her involvement in sport and coaching has seen her win various plaudits.
In 2014, she received a Lifetime Achievement Award from sportscotland in their Regional Coaching, Officiating and Volunteering awards.
The squads' fitness regime has been encouraged by Masters competitor Kerry Smith, of Warehouse health club, who are sponsoring the team kits.
Sheila and her team-mates head to Swansea for the Home Nations Masters this weekend.
The players representing Scotland at the Exin Masters World Cup are:
Over 40s: Debbie Massie (Bon Accord), Fay Dunbar and Shiona Littlejohn (both Granite City Wanderers) and Alana Willox (Merlins Gordonians).
Over 45s: Helen Bruce (AGSFPs) and Kerry Smith (Merlins Gordonians).
Over 50s: Colette Cowie (goalkeeper, Merlins Gordonians) and Norma Brownie (AGSFPs).
"Sporting stalwart Sheila is inspiring", Page 26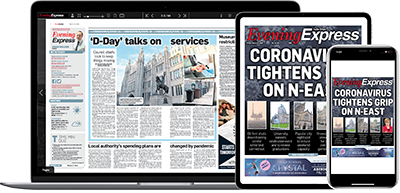 Help support quality local journalism … become a digital subscriber to the Evening Express
For as little as £5.99 a month you can access all of our content, including Premium articles.
Subscribe