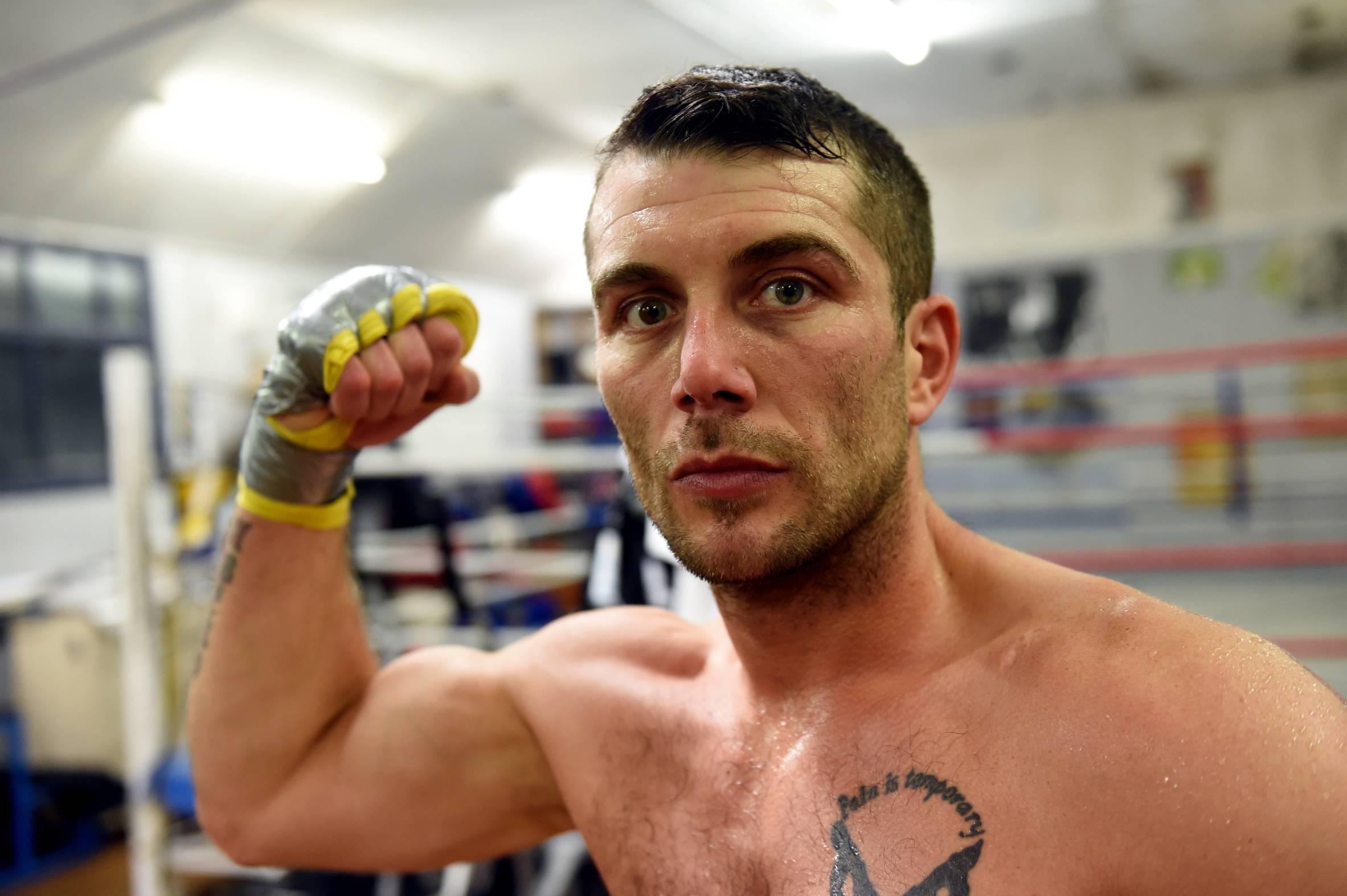 Aberdeen Assassin Lee McAllister today insisted he has no concerns about taking a 10-round title fight – despite having had less than two rounds of action following his return from retirement.
The 34-year-old was tonight set to face Ireland's Michael Kelly in Glasgow for the vacant World Boxing Foundation (WBF) Intercontinental Welterweight title.
McAllister was scheduled to face Korley Collinson, but the Ghanaian's visa did not come through in time and Kelly, who had been on stand-by, stepped in for the title crack.
In his first fight since 2013, McAllister stopped Will Cairns in Bradford last November with a stoppage one minute and 43 seconds into the second round.
He said: "A lot of people think I am crazy going into a 10-round title fight after being out for three years and having less than two rounds under my belt.
"But this is my Indian summer, my second chance and I aim to take it.
"I'm in tremendous shape and although I am 34 I feel like I am 18 again.
"In boxing you can't hang around, you have to build momentum – so when a title shot comes you take it.
"To fight for a title so soon after three years out, Jackanory couldn't have written that story. But it has happened and I am taking this chance.
"I aim to come back to Aberdeen with that Intercontinental Championship belt."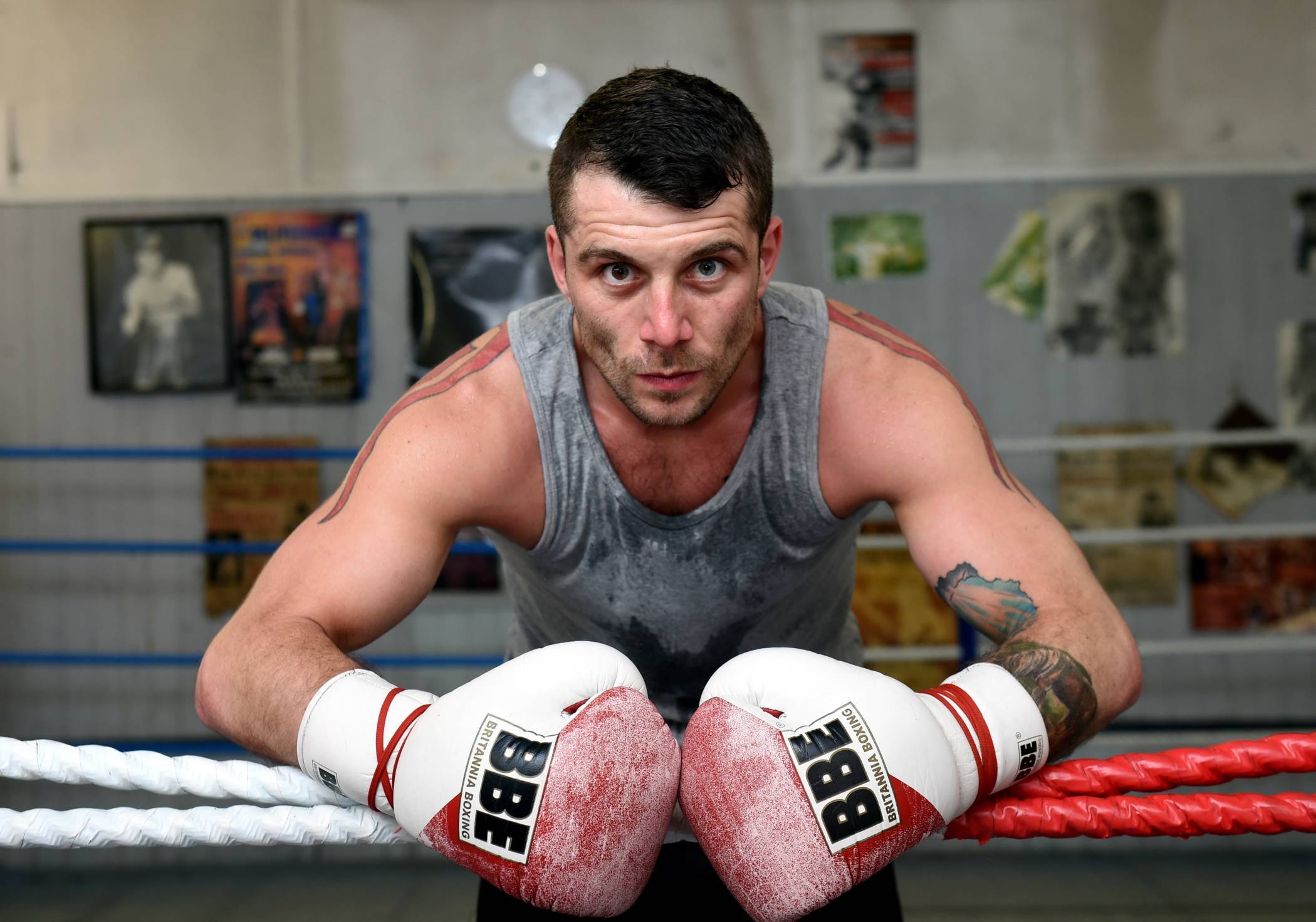 Since losing to Russia's Denis Shafikov in a European title fight in February 2012, McAllister has had less than eight rounds of action. He comfortably beat Ivan Godor 60-54 after 14 months out injured in his final fight before retiring.
Are there any concerns of ring rust?
"When I first came back I was a lot heavier and my feet weren't working the same but my hands were still sharp," he said.
"However, I was still as fast as everyone in the gym.
"If I don't have the ring craft I will soon have to find it."
Kelly boasts a pro record of nine wins, nine losses and one draw. He lost a WBF Super Lightweight International title fight last year.
Former two-weight WBU and two-weight Commonwealth champion McAllister has shed more than five stone to get fighting fit.
He eased through the weigh in yesterday at Glasgow's Marriott Hotel.
When initially announcing his comeback he wore a T-shirt bearing the self-deprecating slogan: "I'm Old, I'm Fat, I'm Back".
Although tongue in cheek, it was also a dig at critics who had doubted the validity of his comeback.
Brutally honest, he accepts why talk of title shots would be laughed off when he was sitting at a weight-in excess of 15 stone. But McAllister aims to have the last laugh by securing more glory.
He said: "I'm still old, I'm not fat and I'm definitely back.
"Everyone doubted me when I said I was coming back and a lot of people even laughed.
"They looked at me, standing there at 15-and-a-half stone, and said there is no chance I will get back to my former glory and a decent weight to fight again.
"Once again I have proved them wrong.
"I have lost more than five stone and feel in fantastic shape. And I aim to make this the first title of many."
Since deciding to return, McAllister has embarked on a gruelling training regime. He recently spent a week at a Malta training camp working with former Commonwealth welterweight champion Scott Dixon.
"After I retired I was at a heavy weight for a long time," he said.
"I was used to eating what I wanted and was messing about having too many beers, pies, pizzas and kebabs.
"But I have my focus on now."
After tonight's clash at the Marriott Hotel, McAllister will face an as yet unnamed opponent at the Sky Club in Malta for the World Boxing Federation (WBFed) International Welterweight title on March 24.
He is making up for lost time. Are there any regrets at those lost three years?
He said: "Everyone has regrets but you cannot let that affect things.
"You can't linger on them, you take it on the chin and move on. You only have one life so you have to take the good with the bad and keep progressing.
"I didn't want to retire in the first place but I was in a bad situation with myself and I had companies. I was under a lot of pressure.
"I decided to take a step back for my kids' sake. But they are older and are happy I am fighting again."
Fellow Scot Craig Docherty will face Peter Orlik over 12 rounds for the World Boxing Foundation (WBF) World Super Welterweight title on tonight's bill, while Aberdeen light-welterweight Nathan Beattie will go against Anthony Christopher.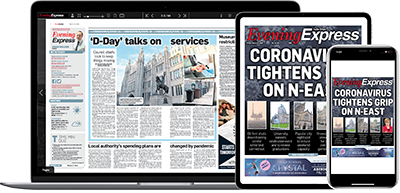 Help support quality local journalism … become a digital subscriber to the Evening Express
For as little as £5.99 a month you can access all of our content, including Premium articles.
Subscribe