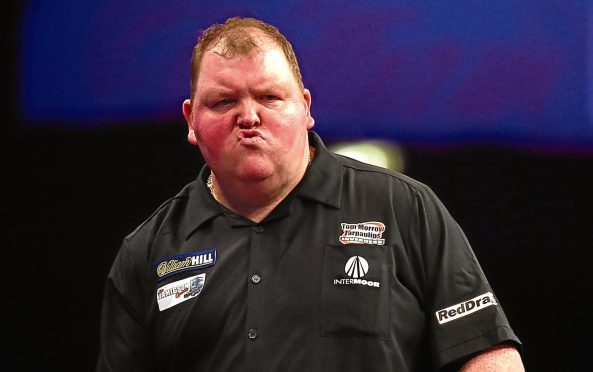 Huntly ace John Henderson has had to be careful to avoid a freak injury which would have wrecked his PDC World Championship bid.
The Highlander flew down to London yesterday afternoon in preparation for his first round showdown with Marko Kantele at the Alexandra Palace tonight.
With wintry conditions hitting the North-east, Hendo was wary of falling and injuring himself in the icy conditions in Huntly.
The world No28 said: "It's quite treacherous in Huntly – it's terrible with the paths and everything so you've got to watch what you're doing.
"I was out at the car defrosting it on Monday morning and walking from the house to the car is only about 100 yards and the path was just like a bottle. I just had to take my time."
If he overcomes Finland's Kantele, ranked 163 in the PDC rankings, Hendo will face either Darryl Gurney or Ronny Huybrechts in the second round on Saturday – but he will be returning home to Huntly.
Hendo prefers preparing for matches at home and added: "Even if I win, my second game will be on Saturday, and I got good flights and prices so I'm still going to be coming up the road.
"We're coming back on Wednesday and then I'll be back down on Friday night.
"I prefer being at home because I can do my own thing.
"I have my own practice set up at home and I'd rather do that, so win or lose I'll be coming up the road.
"I could have gone down to London on Saturday or Sunday and stayed down there.
"I just think it's a shove in because there's not really much to do other than practise your darts or mope around a hotel room.
"Or wander about the shops in Brent Cross and it's not really my thing.
"So I'd rather be at home where I'm comfortable, where I can stick on the TV and watch a bit of sport.
"I have everything at home so I'm just as well being here rather than slumming it down there."
Hendo is taking plenty of confidence into tonight's game from his run at the World Grand Prix back in October, when he saw off World Champion Michael Van Gerwen and Raymond Van Barneveld on his run to the semi-finals.
But he knows it won't be easy against Kantele and said: "Well, if you can't get confidence from beating Michael Van Gerwen in a TV event you'll never pick up confidence.
"I went out first game of the European Championship and I went out second game of the Players Championship.
"But I played really well so I've taken a lot from the Grand Prix, getting to the semi-final of a major TV event.
"Beating the likes of Michael, Alan Norris and Raymond Van Barneveld has given me a hell of a lift.
"I would say 85% of the game now is self-belief, if you don't believe in yourself when you go on the oche then it's a waste of time.
"Michael is in my eyes the best player in the world at the moment. Gary Anderson is a great player but I think Michael is just ahead of everyone and I think Gary would admit that.
"To get by Michael in a major TV event has given me an enormous lift."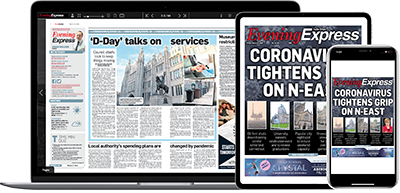 Help support quality local journalism … become a digital subscriber to the Evening Express
For as little as £5.99 a month you can access all of our content, including Premium articles.
Subscribe