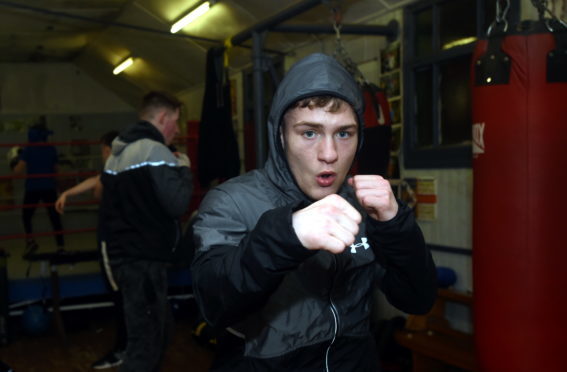 Aberdeen-based super-bantamweight Billy Stuart is confident of extending his winning pro record after an intensive training camp in Tenerife.
The 20-year-old Northern Sporting club fighter spent a week in the Canaries sparring and training with the Walsh brothers.
Stuart, aka The Butcher, worked with twins Ryan and Liam Walsh, who are both British champions.
He insists the warm weather camp has taken him to another level as he readies to fight Ricky Starkey at the Hilton Treetops tomorrow.
Stuart said: "It was the best sparring I have had since ZZ (Zhanat Zhakiyanov).
"I was holding my own in the sparring in Tenerife and it showed me where my level is.
"It let me know how good I am and I thought I sparred and trained brilliantly.
"I ran in the mountains of Tenerife every day and that was a killer.
"We also did beach runs which were tough due to the heat and the intensity we were working at.
"It was brilliant preparation for this fight and you couldn't get nicer guys than the Walsh brothers.
"I can't wait to get in the ring and do some damage.
"I am ready."
Clubmate Darren Traynor was also out in Tenerife for the training camp.
Stuart will fight on the undercard of Traynor's bid to become a three-weight Scottish champion when he faces holder Eddie Doyle at lightweight.
For Stuart, the camp offered more top-class ring preparation having recently sparred with Zhakiyanov as part of the Kazakh's preparation for his world title unification fight with Ryan Burnett.
An eight-time Scottish and two-time British champ in the youth ranks, Stuart also sparred with former two-weight world champion Carl Frampton.
The Walsh brothers are both British champions – Ryan holds the featherweight Lonsdale belt and Liam the super-featherweight.
"With the Walsh brothers we were sparring three minute, 20-second rounds and 30-second breaks," he said.
"I normally do 30-second breaks anyway, but have never sparred three minutes with 20 seconds added on.
"Their thought behind that is you only get three minutes a round in a fight and the extra 20 seconds were to replicate time lost in clinches and the referee stepping in and telling you to break.
"It does push you that bit harder.
"When I heard the timer go off in the ring my immediate thought was that's the round over.
"But it wasn't, there was another 20 seconds.
"It was different and I really enjoyed it.
"That will give me extra focus for my fights, because when you think the round is over with the Walsh brothers it isn't, so you have to keep thinking.
"Fitness-wise it is also great as you are doing extra."
Stuart has won all four fights since entering the professional ranks with his last success a first-round stoppage.
He goes up against Liverpool's Starkey, 32, who has a return of two wins, four losses and two draws.
Stuart said: "I have watched DVDs of my opponent and it looks like he comes to fight.
"He looks tough, strong and fit.
"That is what I want. I want someone to come and test me so I can show everyone how good I am.
"I am stepping up a level. In my previous professional fights, I believe people have only seen a tiny bit of how good I am.
"I aim to show just how good a fighter I am on Saturday."
x​x​x​x​x​x​x​x​x​x​x​x​x​x​x​x​x​x​x​x​x​x​x​x​x​x​x​x​x​x​x​x​x​x​x​x​x​x​x​x​x​x​x​x​x​x​x​x​x​x​x​x​x​x​x​x​x​x​x​x​x​x​x​x​x​x​x​x​x​x​x​x​x​x​x​x​x​x​x​x​x​x​x​x​x​x​x​x​x​x​x​x​x​x​x​x​x​x​x​x​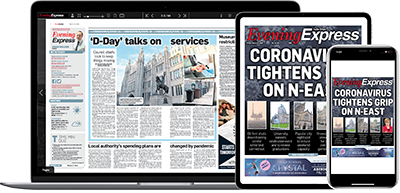 Help support quality local journalism … become a digital subscriber to the Evening Express
For as little as £5.99 a month you can access all of our content, including Premium articles.
Subscribe