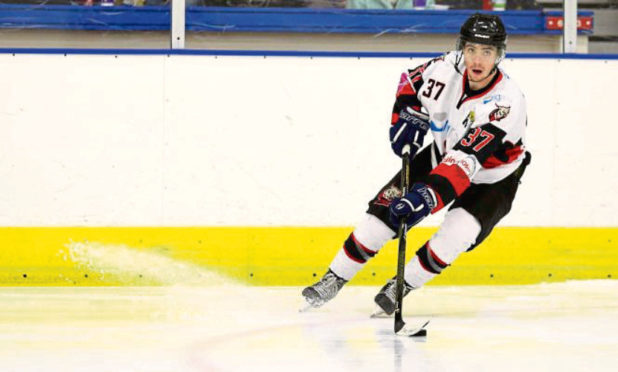 Defenseman Christian Johnson thinks a bigger squad could help the Aberdeen Lynx to silverware in the coming campaign.
The Lynx's matches get under way next weekend with their first-ever fixtures against a National Ice Hockey League opponent.
They'll play Solway Sharks in home and away friendlies on Saturday and Sunday, before the new Scottish National League (SNL) East Conference begins against Dundee Tigers at Linx Ice Arena on September 1.
Johnson was a stand-out for the Lynx last term, cleaning up with Players' Player of the Year, Supporters' Player of The Year and Most Valuable Player awards at the club's annual celebration.
The evening at the Aberdeen Altens Hotel was delayed due players' weddings and other events across the summer.
Johnson said: "The recent Lynx Awards Ball was a great evening for the club with many fans attending.
"I'm proud to have received the awards at the ball; however, it's the effort of every player that makes a great team, which the Lynx have become over the last few years.
"We aim to show the league we will be a serious contender for the top spot."
The East Conference mini league is a new feature introduced by Scottish Ice Hockey for the new campaign and the SNL proper doesn't start until November 10 – again at home, to North Ayr Wild.
Owen Reynolds' team was often short-benched for fixtures last season, whether through work commitments, injuries or otherwise, and this hampered the Lynx on the way to a fifth-placed finish and semi-finals exit in the play-offs.
Johnson is confident this is a problem that will be eased this term, and efforts to sort it will make the Lynx one of the SNL's most formidable outfits once more.
The club has added hard-hitting and versatile Scotland Under-19 international Joe Durkacz, as well as Surrey-born, South Africa-raised import Jack Flynn.
Flynn has also played for English side Coventry Blaze's NIHL side and will bring this experience to the Lynx's front line.
Jamie Lawrie returns from a year out to be back-up netminder for Mathieu Davidge, while defenseman Scott Chalmers also returns.
There's more good news for fans of the Granite City side, as defenseman Craig Johnstone should be available more often this term.
He said: "This season will get off to a good start with two pre-season games against a strong Solway Sharks.
"This will be an exciting season playing against some experienced teams including the new Murrayfield Racers.
"We have a larger squad with some new signings, including Joe Durkacz from Moray Typhoons and our second import, Jack Flynn from South Africa, who played in the States. We should be in a stronger position to have a full bench for both home and away games; this is something we couldn't always do last season.
"Because of this larger squad I'm much more confident that we will be equal, if not better, than the best teams in the league this season.
"It's fair to say all the boys are looking forward to getting started and playing some great hockey for our fans, as well achieving success in terms of bringing silverware to Aberdeen."
The other Lynx end-of-season award winners were: Most Improved Player – Jonny Jack, and Bollard of The Year – Ross McIntosh. The latter is a tongue-in-cheek prize for the "silliest, grossest or most idiotic thing during the year".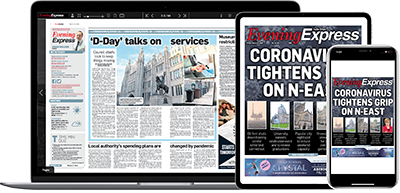 Help support quality local journalism … become a digital subscriber to the Evening Express
For as little as £5.99 a month you can access all of our content, including Premium articles.
Subscribe