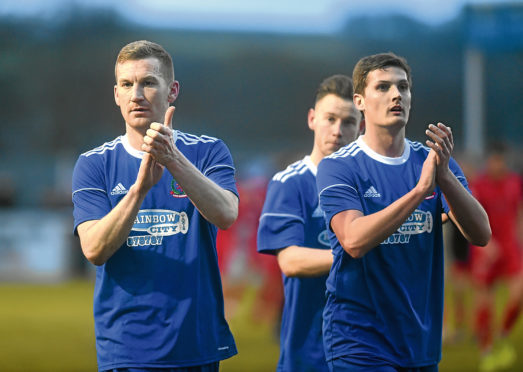 Cove Rangers captain Eric Watson believes it would be "perfect timing" if his team gained promotion.
The Highland League champions face Lowland League winners Spartans at Harlaw Park tomorrow in the first leg of the League Two play-off semi-final.
Cove are set to move into their new stadium at Calder Park in June, after three seasons of playing on the road.
Skipper Watson said: "All the time I've been with Cove the ambition has always been to get in the Scottish league and it would be perfect timing with the new stadium.
"We've got a great chance and we've just got to try to seize it with both hands.
"It would just be perfect timing and a fairytale story to do it with the new stadium.
"I know it has dragged on for years and years, but to finally have the chance to get in the stadium and to be in the Scottish league would be great.
"The club has always shown the ambition. When I signed 11 years ago I met John Sheran at a cafe in Stonehaven and he said then that the ambition was to get in the Scottish League.
"It's taken time to get a stadium good enough to do it –we've come a long way since then. It would be great to achieve that ambition for the club."
Cove appeared in the play-off two years ago but were beaten by Edinburgh City 4-1 on aggregate.
The tie was over after the first leg when John Sheran's team was beaten 3-0.
Watson said: "Hopefully our experience can help. John Sheran has spoken about making sure we're still in it going into the second leg.
"We're setting out to do that on Saturday and if we can take a lead that would be all the better. But our main aim is to still be in the tie at the halfway point.
"We've got a great belief in ourselves and we've got some great players in our team that should probably be playing in the Scottish League.
"We just have to make sure we turn up on the day and don't freeze."
Cove wrapped up the Highland League title with five games to spare.
Watson believes this helps them as they have been able to have Spartans watched.
Two years ago the title wasn't secure until the last day of the season and they did not have as much time to familiarise themselves with their Edinburgh City opponents.
Watson said: "We've had them watched a few times and we've got some information on them which is further ahead than where we were the last time we were in the play-offs.
"We didn't really have too much knowledge on the opposition going into the Edinburgh City game. We've got a bit more knowledge about the opposition this time so hopefully that helps."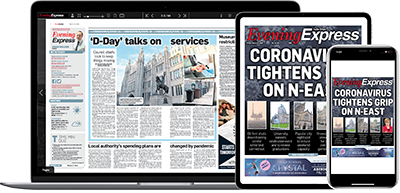 Help support quality local journalism … become a digital subscriber to the Evening Express
For as little as £5.99 a month you can access all of our content, including Premium articles.
Subscribe