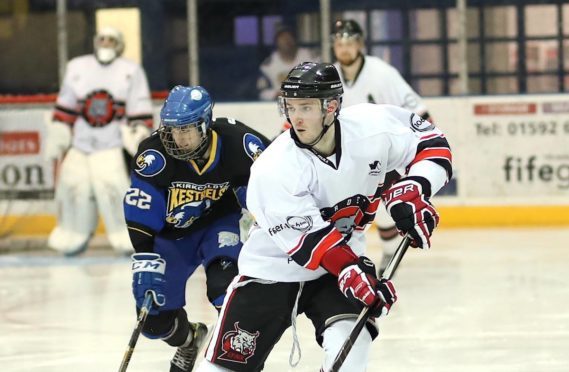 The Lynx face their toughest challenge of the season as they head south to face rivals Dundee Comets tomorrow.
League leaders Comets are widely considered to be the strongest team in the Scottish National League this year and have only lost at home once all term – a shock defeat at the hands of Kilmarnock Storm.
Since that game in October the Comets have only dropped one point, a 3-3 draw at Paisley.
The last time the two met, the Comets came out on top, beating the Lynx 8-3 in Aberdeen.
Lynx top points scorer Iain Malcolm agrees that although the Comets are the best team in the league, his side know what they need to do to get a result in Dundee.
He said: "Personally, I think they (Dundee Comets) are the best in the league and they are also the only team to beat us at home this year.
"The work-rate and effort combined with working as a team is the reason why we have had such positive performances, and if we are to beat the Comets, this is 100% required."
Despite a number of players suspended and missing through injuries, Malcolm is confident the Lynx have the depth within their squad to turn in a top performance.
He added: "Every team has their challenges with depth of squad and player availability although we have put in some of our best performances since the turn of the year and mostly very short-benched.
"We beat them last season in Dundee and I'm sure both teams will be looking forward to tomorrow.
"It also helps that we do have the best fans in the league always spurring us on."
And Lynx coach Owen Reynolds agrees his players will need to be on form to ensure they get a result but reckons going in as underdogs against a strong Comets side means the pressure is on them.
Reynolds said: "The Comets already have potentially the strongest team in the league, so their recent signings have only made them more of an imposing prospect.
"We didn't fare well against them earlier in the season, so we'll need to be far more organised and disciplined this time round.
"We'll certainly be heading down to Dundee to compete, and the boys have been showing tremendous character since the turn of the year. But at the end of the day, Comets are the ones loading their team with high-calibre players in a bid to win silverware, so the pressure is definitely on them."
The Lynx face off against the Dundee Comets at the Dundee Ice Arena tomorrow at 7.30pm.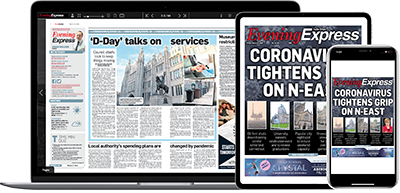 Help support quality local journalism … become a digital subscriber to the Evening Express
For as little as £5.99 a month you can access all of our content, including Premium articles.
Subscribe