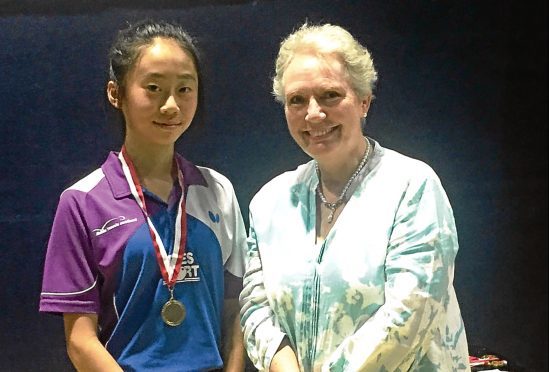 A table tennis club in Aberdeen has proved practice makes perfect.
Aberdeen Sports Village (ASV) Table Tennis Academy's youth players are "dominating" many of the age groups in Scotland, with their players training for 13 hours each week – on top of extra one-to-one sessions, matches and competitions.
Wednesdays are considered the team's only proper day off.
Now the club has been nominated for Team Performance of the Year in Aberdeen's Sports Awards.
ASV players have had some big results recently.
Tessa Yau won the Under-16 girls' gold medal at the UK Senior Schools Home International in Jersey.
Tessa, who only moved up from U14 competition last year, beat players from the four home nations, the Channel Islands and Isle of Man to the prize.
Club manager Donald Pirie reckons the win came as a pleasant surprise.
He said: "We knew Tessa was good in Scotland, but we didn't know how good she was at a British level.
"The girl she beat was ranked number three in England, where they have many more players – it was a really good win."
Donald said, although it's a minor sport, in the UK, table tennis is huge in Europe and another ASV player Dylan Curry reaching the last 64 of the European U15 Youth Championships was a big deal.
He added: "We are the best junior club in Scotland, there's no doubt in my mind.
"Aberdeen's team at the Scottish Team Championships was made up of players from our club.
"We entered five events, winning the U15 boys and girls and the U18 boys and girls.
"We beat the West of Scotland in everything except the U15 boys."
ASV Table Tennis Academy, which has around 26 members, from U11s up to U18s, isn't just relying on dedication and repetition to develop their players, but technical savvy – they've developed nine coaches at both level one and level two.
There are also a raft of volunteer coaches to help ensure continued improvement.
On a monthly basis, the club also hires in a Table Tennis Scotland level four high performance coach to educate players and coaches alike. Donald said the club, which has been active for around five years, is focused on performance and has links with the University of Aberdeen's table tennis club, with a focus on continuing to develop quality players.
He said: "We want to keep the conveyor belt going.
"We have about nine or ten U11s at the moment who must have been playing a year and a half – we are always on the lookout for younger players.
"We also want to see Dylan and Tessa continue to do well and get to things like the Commonwealth Games.
"That's a real target for the club, and for them to get a high ranking in Europe."
To nominate someone for Aberdeen's Sports Awards 2017 go to http://www.sportaberdeen.co.uk/events/aberdeenssportsawards/aberdeens-sports-awards-categories, where you can also find the criteria for each category.
Nominations close on Friday, August 25.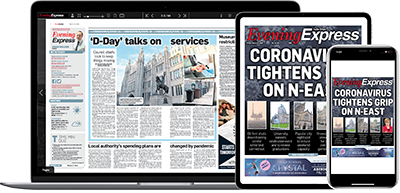 Help support quality local journalism … become a digital subscriber to the Evening Express
For as little as £5.99 a month you can access all of our content, including Premium articles.
Subscribe