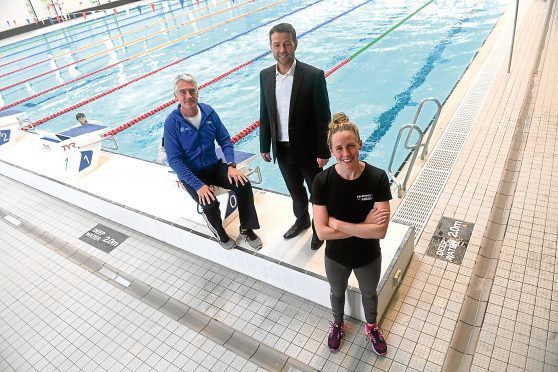 Commomwealth Games gold medallist Hannah Miley believes a new swimming programme in Aberdeen can produce the next generation of Olympians.
Patrick Miley, father and coach of Commonwealth gold medallist Hannah, will train elite swimmers for the newly-formed University of Aberdeen Performance Swimming programme (UOAPS).
The programme has been set-up to nurture the next generation of swimming talent in the Granite City to follow the likes of Miley, David Carry and Robbie Renwick.
UOPAS is a partnership between Aberdeen Sports Village (ASV), Aberdeen City Council, Scottish Swimming, the University of Aberdeen and seven Granite City swimming clubs.
After trials to find the best swimmers in the city, the elite competition squad will be trained by Patrick at ASV's Aquatics Centre.
Hannah said: "The intention when you get centres like this is to produce world-class athletes.
"You don't want to get a centre and an environment that is only going to create mediocre. You want to create excellence.
"As a performance athlete, I want to support what is being created here.
"It's not just about me, it's about other athletes who have the potential to make swimming teams for major championships.
"It's nice to see the diamonds in the rough come through.
"We've had David Carry, Robbie Renwick and myself all compete at the Olympics from this area, so to have more come through and go on to do that would be huge."
Patrick echoed these sentiments and said: "With the financial investment and commitment from our partners, we have an incredibly exciting opportunity to develop a strong performance pathway for swimming in the North-east.
"The facility at the sports village is world class.
"We have set up a structure to try to generate performance from the centre.
"And our aim is to build a world-class performance swimming programme, and I am confident we have the backing, the will and the talent to succeed."
Ally Whike, performance director of Scottish Swimming, added: "Scottish Swimming looks forward to the continued development of the programme and its positive impact in taking swimmers through the pathway and onwards to international level."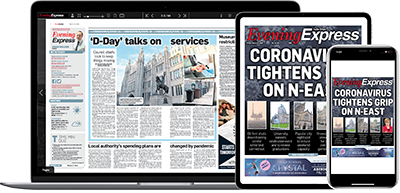 Help support quality local journalism … become a digital subscriber to the Evening Express
For as little as £5.99 a month you can access all of our content, including Premium articles.
Subscribe