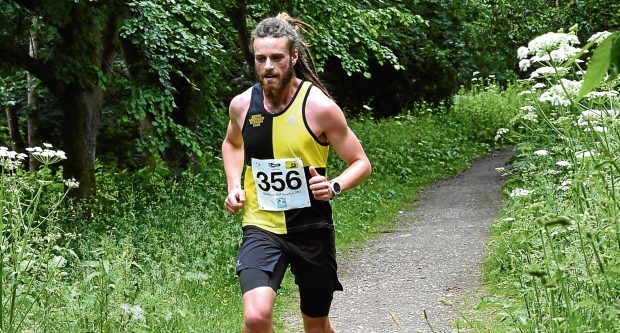 Metro Aberdeen's Hamish Battle is looking for more success in this weekend's Bennachie race after winning the Scottish East District hill running title at Morven.
The Robert Gordon University student has twice finished on the podium at Bennachie, but has so far not been able to win the Garioch run.
He said: "I was third in 2015 and second last year, so it would be nice to get the win.
"I know there are some good guys doing it, though, so it won't be easy.
"Michael O'Donnell from Inverness Harriers has entered and he has been putting in some good performances.
"He thrashed me at the Aberdeen Beach 10km earlier in the year but I beat him at the Inter Counties hill running championships.
"My Metro clubmate Sam Milton is also going to be there and he is doing well, so he should be in the mix."
Battle admitted, however, his hopes could be dashed if rumours prove to be true and Great Britain mountain running international Robbie Simpson takes part.
He said: "I didn't see his name on the entry list, but I'm sure he will get a place if he wants to do it."
Battle led Metro Aberdeen club runners to a clean sweep of the men's medals at Morven when he completed the 8km course, which included a punishing 640m of climbing, in 48min 35secs.
Jim Tole was first in the over-40 age group when finishing second overall in 51:20, while the Metro whitewash was completed by Paul Knight who took third in 54:04.
Deeside Runners dominated the women's race with Jenny Glass taking top spot in 64:33. Sara Henry was second in 66:25 and Marie Entwistle third in 67:09.
Glass won the East title with silver going to Beth Nadin (Cosmic Hillbashers), who was the next eligible athlete when finishing fifth in 78:25. Eighth-placed Lisa Blackley picked up the bronze in 88:53.
Josh Benton (Deeside Runners) won the junior Half Morven race by clocking 30:26 to finish three secs ahead of Ben Taylor (Banchory Stonehaven AC). Tom Benton was third in 40:59.
Metro Aberdeen's Kirsty Anderson was first girl in 45:33.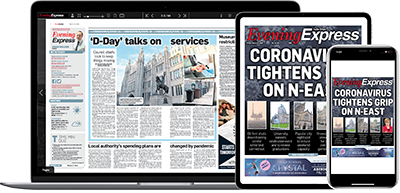 Help support quality local journalism … become a digital subscriber to the Evening Express
For as little as £5.99 a month you can access all of our content, including Premium articles.
Subscribe