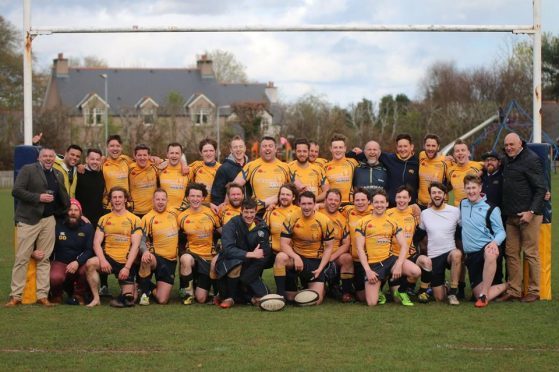 Another rugby team in the North-east has called for those interested in playing the game to sign up.
Garioch RFC, based in Kellands Park, Inverurie, have seen their first XV squad decimated ahead of the new season, with players moving away because of the oil downturn or for academic purposes.
The men's team, coached by David Duguid and Stuart Corsar, a former loosehead prop with Glasgow Warriors, are struggling to fill the first and second row forward positions.
David thinks the issue has been exacerbated by the demands of the roles – with technical nous and strength critical.
He said: "Compared to last season we have lost a lot of players. We're getting 15 players at training – last year it was 20 or 30.
"Generally it's forwards we're struggling for. These players really need to be technically-minded and strong as well.
"Fitness-wise, we can take anyone. You can never have too many."
David insists the club is a place where people who have played before can get back into the game, improving their health and fitness through sport at the same time. He also encouraged those who have never played, but want to give the game a try, to attend training.
Garioch have excellent facilities at Kellands Park, including a clubhouse, changing rooms and two full-size pitches.
David said: "We're really proud of the facilities we have here."
Garioch have had great success in rugby terms in the past, winning the BT Caledonian Division Two (North) championship in 2012/13, when they were able to field a second team.
The club's women's side, who need to recruit backs, won last season's BT Women's Bowl as well as finishing runners-up in the BT Women's National League Division One.
There may be perks off the field to getting involved at Garioch.
David said: "The social side is currently something we are looking to progress. We have a social committee now, which is a mixture of the men's and boys' teams."
Garioch RFC start their season on August 26 against Highland 2s.
For anyone interested in joining up, pre-season training is on Tuesday and Thursday nights between 7 and 9pm.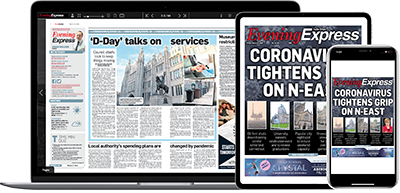 Help support quality local journalism … become a digital subscriber to the Evening Express
For as little as £5.99 a month you can access all of our content, including Premium articles.
Subscribe