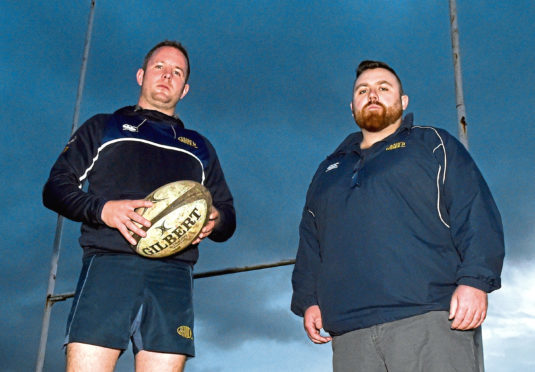 Title-chasing Garioch are ending a frustrating week with the good news that they are only one win away from wrapping up promotion to Caley Division 1 – not that head coach Dave Duguid was entirely happy with the situation.
Duguid, 33, said: "At the start of the week, we were expecting to play two vital games in Caley 2 North to take us to within touching distance of the title.
"We were all pretty excited about the prospect of two games at Kellands Park, only to have our opponents, RAF Lossiemouth, pull out.
"This was followed by the news that Shetland were unable to travel, as the Friday night ferry was fully booked, leaving all our plans, including catering, in tatters.
"It's all been very frustrating.''
Lossie, in fact, pulled out of the league, and after some points adjustments, Garioch were left needing only two points to win the title at the expense of nearest challengers Ellon.
But Duguid said he would rather have played all three games, and particularly wanted to land the championship with a home win.
He said: "As it stands, we now have to travel to Stornoway a week on Saturday – though, should we fail there, we will still have the Shetland game to play. But it's all a bit of an anticlimax.
"I feel for the players, who have been putting their heart and soul into training this week, and of course our supporters, who will be denied two games.''
The on-field action is in Stornoway, where the home team entertain Deeside, and in Invergordon where Ross Sutherland take on Moray.
There are no such problems in Caley 3 North, where North Police Scotland will wrap up the title should they beat Fraserburgh in Aberdeen.
Aberdeenshire and Kinloss Eagles will battle it out for second place at Woodside, and Peterhead play Huntly at Catto Park.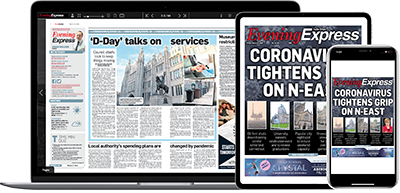 Help support quality local journalism … become a digital subscriber to the Evening Express
For as little as £5.99 a month you can access all of our content, including Premium articles.
Subscribe