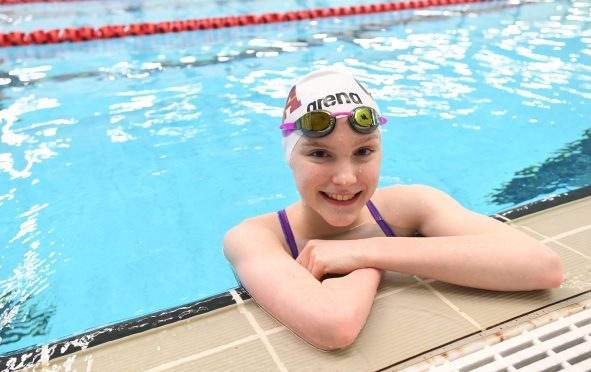 A 14-year old swimmer from Aberdeen has become the youngest person named in Scotland's team for the Commonwealth Games so far.
Swimmer Toni Shaw, who attends Albyn School, has been selected for the SB9 100m breaststroke, S9 100m freestyle, S9 100m backstroke and SM10 200m individual medley on Australia's Gold Coast in April.
Toni said: "I'm really happy.
"I tried not to tell anyone. I've got a lot of messages now.
"It's been a great last few months for me – the highlight would probably be qualifying for the worlds in Mexico.
"It got cancelled because of the earthquake. Britain then didn't end up going (to the rescheduled event) because it was too dangerous. It was a bit disappointing, but this definitely makes up for it."
Toni qualified for the 2017 World Para Swimming Championships, however, an earthquake in Mexico City meant the competition was cancelled and the British team didn't attend the rescheduled event.
Her performances in the Para Swimming World Series were remarkable last year, taking medals and breaking records in Indianapolis, in the United States, Berlin, Germany, and in Sheffield, when her classes often see her competing against rivals between the ages of 16 and 25.
The athlete, who trains at Aberdeen Sports Village Aquatics Centre, holds 14 Scottish records in the S9 and S10 classes.
Toni also found time to collect one of Aberdeen's Sports Awards for Sports Achiever of the Year – Disability Junior.
At the world series, Toni experienced moderately-sized crowds, but now she is preparing to perform in front of thousands.
However, she's not putting too much pressure on herself, with regards to her aims down under.
She said: "Obviously, this is my first major competition and I just want to enjoy it.
"You always want to win, but I'm going to get the experience.
"Next time I can focus on winning and medals."
Toni travels to Australia in the middle of March for a two-week camp, before heading to the Games' athletes village for the start of the competition. Her dad will be heading out with her.
Funnily enough, she's not too concerned with missing a few weeks of school.
She plans to see a bit of the country as well – a place she's never visited before.
The swimmer said: "I'm just going to do anything that's offered to me."
Toni is joined in the team by 16-year-old fellow swimmer Beth Johnston from Galashiels.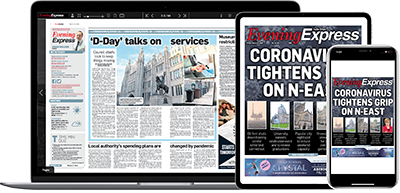 Help support quality local journalism … become a digital subscriber to the Evening Express
For as little as £5.99 a month you can access all of our content, including Premium articles.
Subscribe