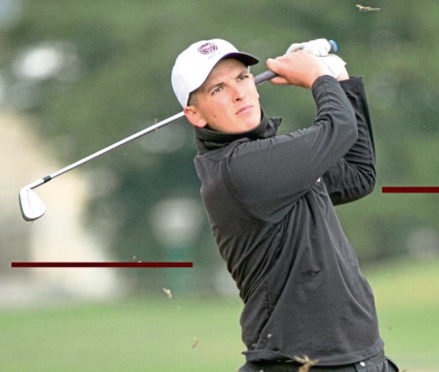 Newmachar's Adam Fisher is hoping his achievements at university across the pond can help him make a splash at next week's Amateur Championship in the Granite City.
Fisher, 21, who is in his third year at Missouri State, recently took his first individual tournament in the US with a clutch putt, so is in a buoyant mood.
He said: "I've really enjoyed myself the last three years in Missouri, but I'm sad at the fact it's coming to an end.
"This year I won my first tournament individually and set a new scoring record for my team.
"It was our home tournament at Twin Oaks Country Club.
"I was in the final group with two others who were tied for most of the day.
"When it came to 18, me and one other were tied, he two-putted from 35 feet, then I made a 25-foot putt to win by one."
As a junior, Fisher qualified for the 2013 Boys' Championship at Royal Liverpool, making it to the last 16, so he has the experience of big competitions like next week's at Royal Aberdeen and Murcar Links.
First reserve for the Amateur last year, Fisher was unlucky not to play, and this has added to his desire to give a good account of himself from Monday through to Saturday this time around. One thing's for sure – his play starting next week will help determine his future in the game.
He said: "I'm very excited about next week, especially because it's local and I know the courses well.
"Last year I was first reserve and did not get in so I hope to take the opportunity I have this year.
"Murcar have given me the opportunity to practise at the course leading up to the tournament, which has been great.
"The courses are extremely firm so it will be a tough test.
"I don't have too much to play in after next week but I'll play Open qualifying and various other tournaments around the country.
"I don't really have much of a plan for when I graduate college, but depending on how I play over the next year I might turn pro."
Open qualifying will be taken care of if Fisher manages to lift the 123rd Amateur Championship crown – as the winner, provided they're still amateur, gets to play at Carnoustie, as well as next year's Masters and US Open at Pebble Beach.
The first stage of the contest sees all 288 entrants play a round of 18 at both Murcar Links and Royal Aberdeen over Monday and Tuesday.
The top 64 scorers, including ties for 64th, will then square off in 18-hole matchplay at Royal Aberdeen, before the final two players battle for the trophy in a 36-hole finale on Saturday.
Also competing from the north-east will be Sam Locke, Stonehaven's Scottish Amateur champion, as well as Peebles' Stephen Rodger, formerly of Cruden Bay.
Entry to the Amateur Championship, which has been won by household names ranging from Rory McIlroy to Jack Nicklaus, is free.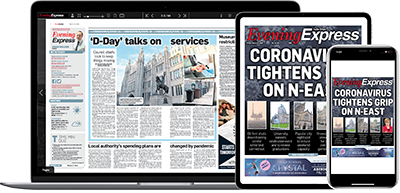 Help support quality local journalism … become a digital subscriber to the Evening Express
For as little as £5.99 a month you can access all of our content, including Premium articles.
Subscribe