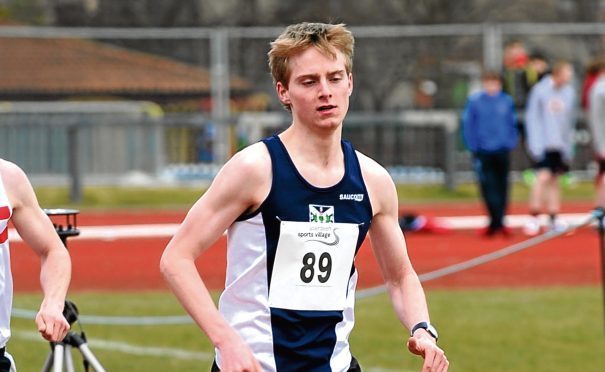 Scotland international Michael Ferguson will miss next weekend's Scottish inter-district cross country championships in Edinburgh after falling during the recent icy spell.
The Aberdeen AAC runner now doesn't know when he'll be able to return to action.
It's the second time in less than a year Ferguson has been hit by a similar injury as he suffered from the same problem when taking a tumble in last winter's British universities and colleges cross country championships at Sheffield.
He said: "I had just left my house and I was walking on the road to avoid the ice, or so I thought, but the next moment I was flying through the air and landed on my back.
"The impact caused my shoulder to dislocate and I damaged the tendons and ligaments around it. It's the other shoulder from the one I did last February.
"It's disappointing but there's not much I can do about it.
"The cross country season may be over for me now. I had also planned doing some indoor racing but that's not going to happen either.
"I'm not sure how long I'll be out as it depends on how the rehab goes."
Ferguson has been in good form during this winter's cross country season, picking up an individual bronze medal at the Scottish East District championships and leading Aberdeen AAC to team silvers in the national relay championships.
The third race in the Metro Aberdeen Proms 3km winter series should get underway tomorrow, weather permitting.
The previous round of the six-race competition was postponed twice last month because of the icy conditions on the beach esplanade course.
Robbie Simpson (Deeside Runners) won the opening two rounds, in October and November, but he will be absent tomorrow.
The Banchory runner, who is to represent Scotland in the marathon at the Commonwealth Games in April, is training in Spain.
The women's competition is wide open with Metro Aberdeen's Petra Hampton leading after winning in October and finishing sixth in November.
Her clubmate Ginie Barrand won the November race with another Metro runner, Julie Hendry, in second.
The race starts at 1pm and entries will be taken on the day.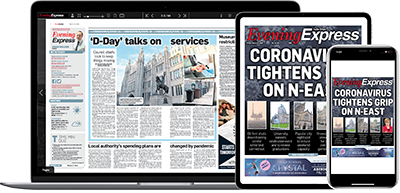 Help support quality local journalism … become a digital subscriber to the Evening Express
For as little as £5.99 a month you can access all of our content, including Premium articles.
Subscribe