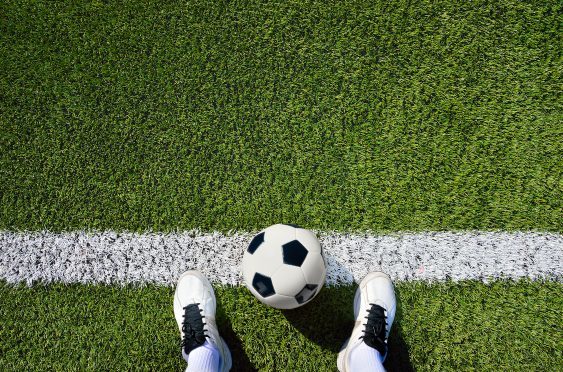 Aberdeen Sports Village will host three international football matches this Sunday.
Scotland take on Wales at U15, U17 and U19 level with the first match kicking off at 11am.
There is plenty of local interest in the games with 10 North-east players selected across the three age groups.
Greig Taylor from Glentanar FC will represent the U15s.
At U17 level, Keith Robertshaw (ALC Athletic), Robert Ward (Lewis United) Lewis Buxton (Colony Park) and Kiel Findlay (Glentanar) have all been selected.
Cove Rangers supply five players for the U19s with Morgan Currie, Steven Innes, Ryan Keith, Cameron Smith and Jamie McAllister all getting call-ups.
Cove U19s manager Ludie Barrack, who played at the same age level in a 2-0 win over Wales in 1991, is pleased for his young players and says he has a great team of lads.
He said: "I'm very proud of the boys."
"Some of the other lads didn't go along to the trials or we could maybe have had some more in the side."
Ludie also praised the desire shown by the boys to represent their country at this level.
"It has been a big commitment for them having to travel to Kinross for the training, so it's great to see them being rewarded for their hard work," he said.
The two nations have been meeting annually to play these fixtures for more than half a century.
The matches are seen as a great way for the two countries to continue the strong relationship that have been formed over the years.
Bill Donaldson, chairman of the Boys and Girls Clubs Scotland said: "This annual meeting between two Celtic nations has gone back more than 50 years and the friendship between the two nations lasts much longer."