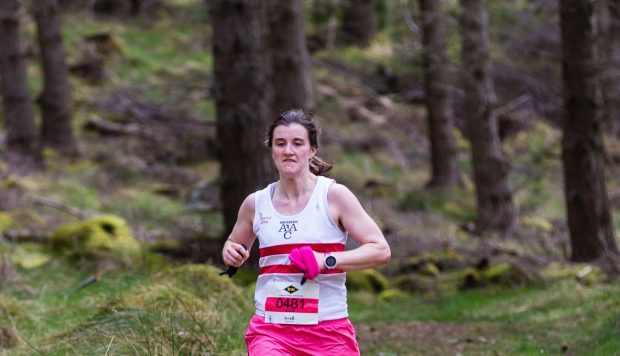 Ellie Buchan has her sights set on a top performance in the Highland Cross duathlon after enjoying an impressive win in the Trac 15-mile trail race at Balmoral Castle.
The Aberdeen AAC runner bounced back from a troubling ankle injury to take the women's prize in the popular Deeside race.
She completed the challenging but scenic course, which follows estate roads, forestry tracks and rough terrain, in 1hr 43min 23secs
The 2014 winner and last year's runner-up, Veronique Oldham (Cosmic Hillbashers) was second in 1:44:15 while Anne Hartmann (PH Racing Club) was third for the second year in a row in 1:46:17.
Buchan was delighted with the result and is now targeting the coast to coast Highland Cross race, which takes the form of a 20-mile run and 30-mile cycle from Kintail in the west to Beauly in the east.
She said: "I'm hoping to do well there although I've never done anything like it before.
"I've done a few triathlons in the past, but nothing as long as that. It's quite a challenging event."
Buchan will be joined in the race by her mum Rhona, who won the women's prize in 2005 and sister Abbie.
Buchan said: "Team Buchan will be out in force and we have all been training for it. I've been putting in the miles on my bike and mum and Abbie have also been preparing well.
"I know part of the course, but we'll all probably go over and walk the running stage at some point before the race just to see what it's like."
Buchan is just getting back to full fitness after damaging her ankle on a training run earlier in the year and was pleased to do so well in the Balmoral race.
She said: "I think I paced it quite well. I wasn't sure just how fit I was because of the ankle injury, so I started off quite conservatively and was fourth woman for a while.
"I gradually picked off two of the runners ahead of me then I saw Veronique in the distance. I gradually pulled her in, but it was quite tough.
"I eventually caught her with a couple of miles to go and after passing I was just praying she wouldn't catch me again on the last hill.
"I haven't done any track training for about a month and I'm just gradually building up my miles again.
"I think I was very fit before injuring the ankle, so I feel I retained some endurance strength."
While Buchan is focused on the Highland Cross in June, she admits to being tempted to return to the Skye half marathon which she won in 2016..
She said: "I'd like to do it again but it's the week before the Highland Cross, so it may be a bit too close. "It depends on how fit I feel I am at the time. If I feel I'm really strong then I might give it a go."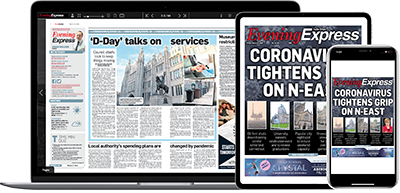 Help support quality local journalism … become a digital subscriber to the Evening Express
For as little as £5.99 a month you can access all of our content, including Premium articles.
Subscribe