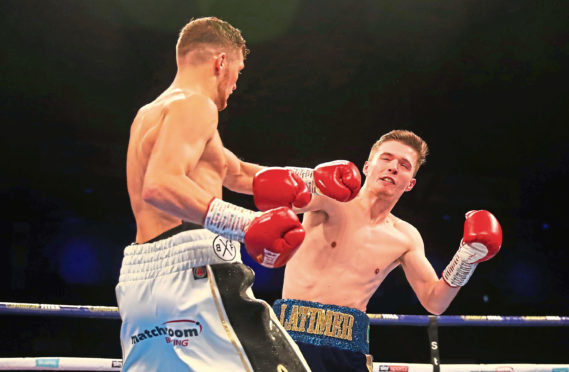 Aberdeen's John Docherty has been rewarded with a fight in America next month after a devastating win on his professional debut.
The 20-year-old Byron Boxing super middleweight stopped Jordan Latimer in just 18 seconds at the Metro Radio Arena, Newcastle.
The Commonwealth Games bronze medallist signed for renowned promoter Eddie Hearn for his Matchroom Boxing stable.
Hearn, who also manages world heavyweight champion Anthony Joshua, confirmed Docherty will fight in Atlanta City on the same bill as former three-weight world champion Ricky Burns.
Hearn said: "John is going to be a real threat to the division.
"He will make a very quick US debut as we will announce a show in Atlantic City on November 17 next week.
"Ricky Burns will be on that card and so will John.
"It will be a nice experience for him."
Docherty was initially set to make his debut on the same Wembley bill as Anthony Joshua's successful IBF, IBO, WBA and WBO world heavyweight world title defence against Alexander Povetkin on September 22.
However, the paper-work was not processed in time.
Hearn said: "It was a great performance from John who has been waiting a long time (for his debut).
"He nearly boxed on the Joshua card and needs to get out at least twice this year."
A multiple Scottish and British title winner at junior and amateur level, Docherty is setting his sights on ultimate world title glory in the paid ranks.
He could not have made a better start in his quest as it was six seconds from the bell for the punches to knock Latimer to the canvas.
The other 12 seconds counted towards the stoppage were for the shell-shocked Latimer, on his knees, to look to his corner and urge them to throw in the towel. His corner-men obliged as southpaw Docherty announced his arrival in the pro ranks.
Latimer had fought twice previously, and won both bouts.
Docherty said: "I think I will be good enough to win a world title.Under the guidance of Tony (Sims) I will be able to go far."
"Everyone thinks that because I am tall I don't hit hard.
"However they will see it different when I am in there."
Having signed with Matchroom Boxing, Docherty relocated to St Albans to work with renowned trainer Sims who had previously trained heavyweight star Joshua.
Docherty said: "The gym is buzzing at the moment and I am sparring with Felix Cash, John Ryder and Ted Cheeseman.
"I am training with Tony and learning every day which isof benefit to me."
Docherty fought on the undercard of the British and Commonwealth super-lightweight title clash between Glenn Foot and Robbie Davies Jnr.
A former Commonwealth Youth Games gold medallist, Docherty admits to suffering pre-fight nerves.
He said: "Everyone gets nerves. Warming up I was all right but when I started walking out to the ring I started to get really nervous.
"I can't wait for the next one now."
From the opening bell, Docherty landed a right hook, straight left cross combination and an upper cut to stun his opponent.
A straight left cross floored him. It was all over in six seconds.
Trainer Sims said: "He had a fantastic amateur pedigree and is only a young kid.
"He has a lot of work to do but John has been doing great sparring in the gym.
"John came out and did the business."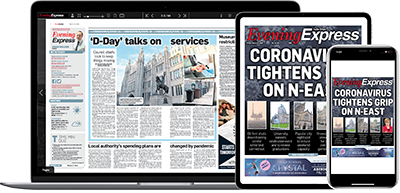 Help support quality local journalism … become a digital subscriber to the Evening Express
For as little as £5.99 a month you can access all of our content, including Premium articles.
Subscribe