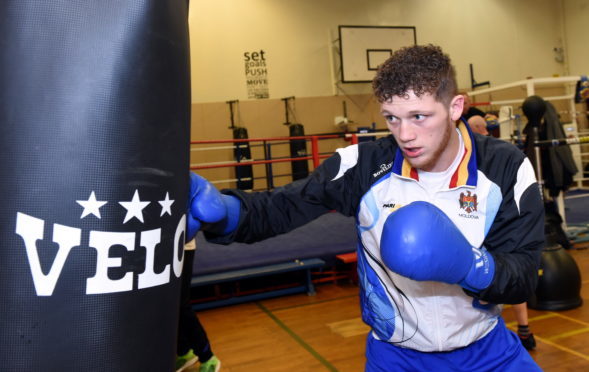 Aberdeen-trained boxer John Docherty has been mixing with world champions ahead of his professional debut.
The 20-year-old Commonwealth Games bronze medallist will tonight make his bow in the paid ranks against durable Spaniard Alejandro Mostazo at the Metro Radio Arena, Newcastle.
Following his medal success at the Gold Coast Commonwealth Games earlier this year, Docherty signed up with Eddie Hearn's Matchroom Boxing, who also oversee undefeated heavyweight world champion Anthony Joshua.
In preparation for his debut at super middleweight Docherty has been sparring with WBO world middleweight champion Billy Joe Saunders and trained alongside former three-weight world champion Ricky Burns.
Docherty also came close to making his debut on the Joshua undercard in September in front of an 80,000 crowed – only for paper-work to derail that dream fight.
Byron Boxing Club-trained Docherty said: "I can't wait to make for my debut as I have been working so hard towards that.
"I have been sparring with Billy Joe Saunders who is a world champion and did four rounds with him. Saunders wants to spar with me again as I am a southpaw.
"It was a 50-50 spar and I wanted to see where I was.
"That showed I was well on track and I will be more than ready for my debut in Newcastle."
A multiple Scottish champion and British champion at youth and amateur level, Docherty could have made his debut on the same Wembley bill as Anthony Joshua's successful IBF, IBO, WBA and WBO world heavyweight world title defence against Alexander Povetkin on September 22.
He said: "It was only two days before the Wembley bill when Eddie said I was going to be added to the undercard.
"We had to get my medical done first and it didn't end up coming off because we ran out of time.
"I didn't go to the show. I was too disappointed to sit and watch it thinking that I could have been at that boxing bill. Instead I just trained hard at home."
Having returned home with bronze from the Commonwealth Games in April this year, Docherty was at a crossroads in his career. As part of the Team GB podium scheme, he was viewed as a potential medal contender at the Tokyo Olympics in 2020.
However, he opted to sign on with Hearns and relocate to St Albans to train with Tony Sims, who previously trained Joshua.
Docherty said: "I had (Team) GB on the phone saying we will pay you extra to stay on towards the Olympics.
"I was number one in Britain so I was guaranteed to go for Olympic qualifying so that was a big decision.
"My dad and my amateur coaches Kevin and Tony (Kerr of Aberdeen-based Byron Boxing Club) and myself discussed it.
"It was a hard decision and took me a few weeks to come round to it as I didn't know whether to stay amateur or turn professional.
"Everyone wants to go with Eddie Hearn and Tony Sims doesn't have much fighters but he said he definitely wanted me.
"They said they will see what happens at the Commonwealths and then we will take you on.
"I was very focused on the amateur game and the Olympics.
"I went to meet Eddie Hearn, he made me a good offer where the money was right and promised me big fights on big stages.
"He sold it to me.
"British level at my weight I can beat them now – never mind in a year and a half or two years time."
Spaniard Mostazo, 39, Docherty's opponent tonight, boasts a record of three wins (1K0) and five defeats (1KO).
"I feel strong, great and everything is going well," said Docherty. "I can't wait for my first professional fight."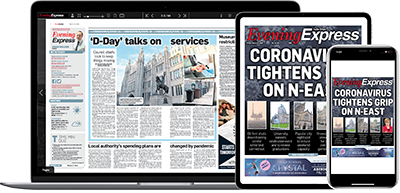 Help support quality local journalism … become a digital subscriber to the Evening Express
For as little as £5.99 a month you can access all of our content, including Premium articles.
Subscribe