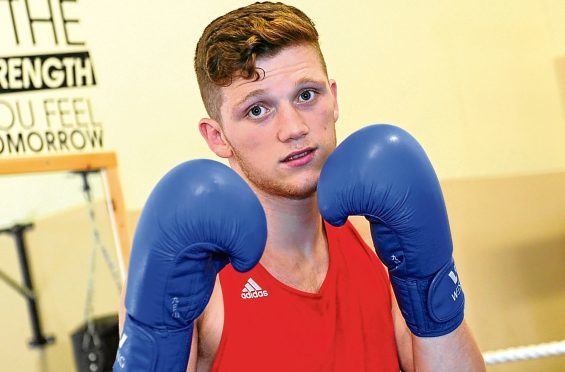 John Docherty is going to next year's Commonwealth Games in Australia with a golden dream.
Docherty, of Aberdeen's Byron Boxing Club, has been selected for one of Team Scotland's nine boxing places for April's Games on the Gold Coast.
The 19-year-old, pictured, won gold at the Commonwealth Youth Games in 2015 in Samoa and hopes to do the same at senior level.
Docherty, a Scottish Elite champion, said: "I'm chuffed, buzzing to tell you the truth.
"There's only one thing on my mind and that's winning the gold.
"There's no other medal – I don't want bronze and I don't want silver.
"Obviously winning the Youth Games has given me more of a push to go on and win a gold in the senior ranks.
"Winning gold at youth and senior would be a very good achievement for myself."
The 75kg (middleweight) fighter spoke of the honour to represent Scotland at another multi-sport showpiece and thinks the atmosphere in and out of competition will make it a trip to remember.
He said: "The atmosphere will be good, touring round all the different sports and different teams.
"All the boxing boys and girls going over, it will be a good atmosphere.
"I'm looking forward to the training camp we've got before, too. We've been told what we'll be doing once we're over there, so I'm looking forward to it.
"It'll be the first time I've been to Australia. The Scotland team's got things planned for us for before the Games.
"For times we're not training they've got us doing ski-ing and stuff like that.
"I'm looking forward to that, and resting."
Docherty expects around 50 friends and family to make the journey Down Under to support him.
He recently fought in the prestigious Tammer tournament in Finland, beating the reigning champion before an eye injury cost him his bout with the eventual winner.
He'll be training hard in order to do himself justice over the next few months – with as many sessions in the Granite City as he can squeeze in.
He said: "I was supposed to be fighting in the GB Championships next week against Wales.
"But I've had to pull out because of the cut on my eye, in case there's more damage.
"I don't know when I'll next be boxing – it will be next year anyway. It might be the Commonwealth Games but I think I'll be fighting before then to keep me sharp.
"I'll keep it ticking over Christmas, usually I'd take it off, then we've got the (Scottish) programme, which is very hard training from the first of January.
"We have a hard schedule coming up.
"I'm not at Byron much at the moment, because I'm with GB Boxing (on their podium programme in Sheffield Monday to Friday every week) full-time.
"My coach from Byron, Tony Kerr, is a GB coach and helped get me on that programme.
"Since I've been on it I've come on a lot and Scotland have helped me as well.
"I'll be at the club more when I'm with Scotland next year.
"Normally I'll be in once or twice a week."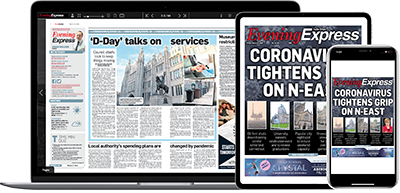 Help support quality local journalism … become a digital subscriber to the Evening Express
For as little as £5.99 a month you can access all of our content, including Premium articles.
Subscribe