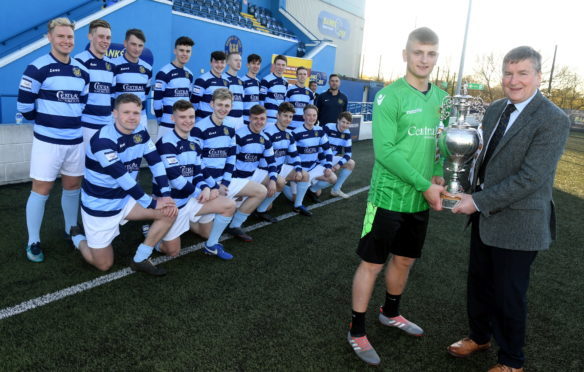 Bank o' Dee co-manager Tommy Forbes has been delighted with their season.
It's been an incredible campaign at Spain Park with the first team winning the Junior Superleague for the third consecutive year.
The Under-20s side won the Aberdeenshire and District League and the U17s were crowned Highland League East champions.
Joint boss Forbes said: "It's some achievement. The last time Dee won three titles in a row was the 1968/69, 1969/70 and 1970/71 seasons.
"So that's another great achievement and we've got a great chance next year to win it again.
"With my co-manager Sandy McNaughton stepping down at the end of the season it's a nice send-off for him to win the league.
"We've had good times me and Sandy. He's kind of been the good cop and I've had to be the bad cop.
"The roles might now be reversed with Jamie Watt stepping up from the U20s – he wants to go and coach at the highest level possible."
Dee face Nairn St Ninian this afternoon in the semi-final of the North Regional Cup and will be presented with the Superleague trophy after the game.
With their age-group sides having success, Forbes believes the future is bright.
He added: "There's a lot of hard work that goes on behind the scenes. The club is so well run and geared for success.
"To win the 17s, 20s and the Superleague in the same season is another great achievement.
"It also shows we've got some good young players coming through and there are some cracking players from both.
"The future is bright and it's due to a lot of hard work behind the scenes, from the president Brian Winton and others, which goes unnoticed, and it's paying off."
Club president Winton said: "It's always been our ambition to have youth feeding our first team and I think the first team is predominantly ex-Banks o' Dee Albion players who have come through.
"We've got some young talent coming through from the 17s and 20s that will do pre-season with the first team next year.
"We've won three Superleague titles in a row and if you take out Jamie Watt and Andy Shearer who are the two old hands in the team the rest of the players are in their early 20s.
"It does bode well for the future and we're always looking to add and get younger players coming through the system.
"It's a great achievement and I'm pretty proud of what we've done over the last few years."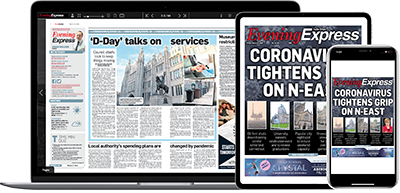 Help support quality local journalism … become a digital subscriber to the Evening Express
For as little as £5.99 a month you can access all of our content, including Premium articles.
Subscribe