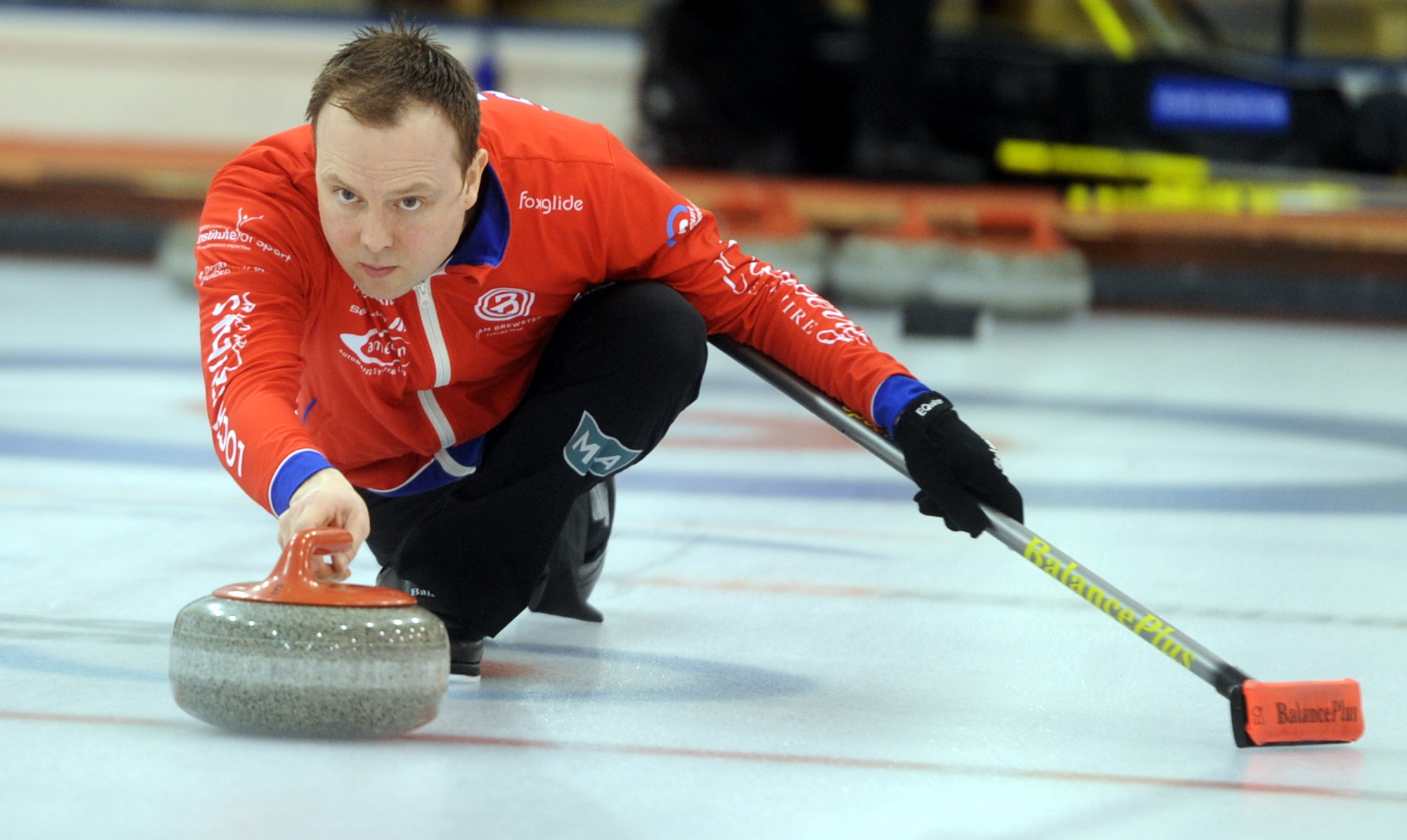 Tom Brewster wants to keep pushing the Aberdeen International to new heights and attracting more big names.
The Aberdonian was integral to organising the tournament which has brought some of the sport's top players to Curl Aberdeen.
Teams have travelled from as far as China, America, Canada and Japan to compete in the four-day event.
Brewster himself is competing and has been pleased with the uptake from players around the world.
The event is part of the Curling Champions Tour and the 42-year-old wants to make the competition an annual fixture on the circuit.
He said: "There are two or three teams here that are going to the World Championships, which is great.
"It's a very good field and we are quite new at organising an event as big as this one.
"I've played in plenty of these events but it's a lot of work to organise it.
"We want to improve though, we want to make it bigger and up the purse and make it worthwhile for people to travel."
He added: "We are not missing many of the top teams in Europe.
"Two of them are out in Canada at an event but pretty much all of the rest are here, which is great.
"It shows that last year's event went well. It's quite late in the season but they seem to like it, have come back and have encouraged more teams to come here."
The Aberdeen International launched last year with 20 teams and has since grown to 28.
Brewster feels that is an ideal number for the event and doesn't want organisers to "sprint before they can walk".
But he has been encouraged by what he has seen and hopes to push the tournament on in the coming years.
He said: "We've got 28 teams and I think that's where we want to be really.
"I think we would just be looking to get an even stronger field than even this one.
"It'll be tough with the Olympics next year but we'll look to consolidate what we've got next season and then try to help it grow.
"I knew the venue would always be good enough for an event like this but to have it here is a wee bit surreal."
He added: "We've got a world-class curling facility here, it really is.
"Sometimes we get new members who come here and think this is the norm, which it really isn't."
Despite being on his home ice, Brewster is trying not to get too distracted by the occasion.
He reached the final of the competition last year and said his minimum focus this year is to reach the quarter-finals.
He said: "That's when the prize money and ranking points kick in so that's the primary aim and anything beyond that would be a nice bonus."