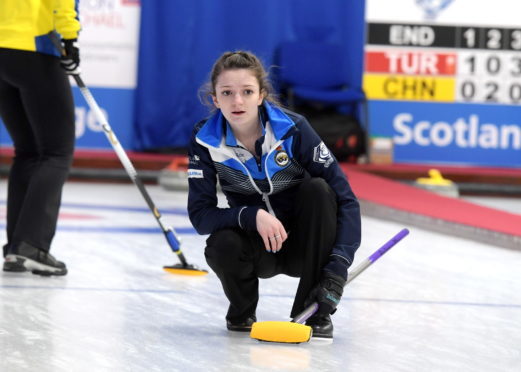 A curler who represented the north-east on the world stage has been nominated for one of Aberdeen's Sports Awards.
Westhill-based student Rebecca Morrison, 21, skipped her women's rink to the Scottish Junior Curling Championship in the 2017/18 season.
And in March this year she gained further exposure when her team were the Scottish entrants to the World Junior Curling Championships.
The international competition was held in the Granite City at Curl Aberdeen, near the Lang Stracht – her home venue.
Team Morrison, which has now moved into the senior ranks, finished ninth at the tournament, but Rebecca says the experience was a vital one.
Three-time Olympian Eve Muirhead said it was "massive" for the young talent.
Morrison said: "Since the junior worlds, we've won the Scottish mixed, so we're off to Canada again in October to represent Scotland again (at the worlds).
"If it hadn't been for the experience of the world juniors, we might not have been good enough to have done that. It's led on to bigger, better stuff."
Morrison and Co. also picked up the Austrian Cup and two of Scottish Curling's Under-21 Slam competitions in the past year.
Curling is a big commitment for Rebecca, who is currently studying for university exams she had to put on hold in January because of the sport.
At the moment, Team Morrison are training in Stirling, which means every Saturday Rebecca makes the two-hour-plus trip south for a five-hour session.
On top of this there is daily ice practice, as well as regular gym sessions in Aberdeen, to ensure she's at her physical and technical best.
Morrison said: "We haven't had much competitions since the worlds because we are on our summer break just now, we don't start again until September.
"We're in training just now and it's going nicely. It's lots of fun.
"We've aged out so have moved from junior to women's (curling). It's a big step and it's going to be very hard, but we're all quite focused and hoping we can do well next season.
"There's a slight change to the team; there's three of us the same (Morrison, Hailey Duff and Leeanne McKenzie). We now don't have Amy MacDonald, and we have Beth Dandie instead; she's based in Aberdeen."
Morrison said once the team are finished university, they'll be able to firm up the path to becoming Britain's number one women's outfit.
Of the award nomination, Morrison said: "It means a lot and it's quite nice somebody has thought of me for that.
"I'm a bit surprised."
The 2018 Aberdeen's Sports Awards, now in their 25th year, will be held at Aberdeen Exhibition and Conference Centre on October 4.
Nominations can be made at www.sportaberdeen.co.uk/nominate-now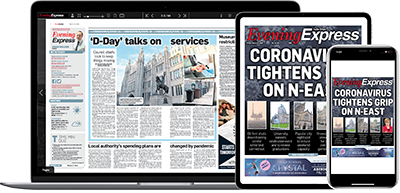 Help support quality local journalism … become a digital subscriber to the Evening Express
For as little as £5.99 a month you can access all of our content, including Premium articles.
Subscribe