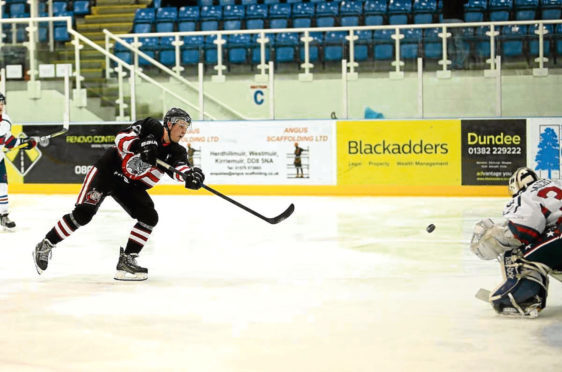 The Aberdeen Lynx lost their final away game of the regular season to league leaders Dundee Comets 6-4.
The Granite City's 300 or so travelling fans – outnumbering the home team's own support – provided an extra lift for the short-benched Lynx players.
However, the sheer number of Dundee players in the end proved to much.
Coach Owen Reynolds said: "It was another tough one to swallow given how heavily outnumbered we were.
"I was, however, again incredibly proud that we didn't let their greater numbers or amount of talent phase us.
"We seemed to be doing everything right holding the first period to 0-0 and you could see the Comets getting frustrated.
"We stuck to our plan and the goals came our way. But it was almost a carbon copy of our game against Kirkcaldy Kestrels, losing a key player after a retrospective refereeing decision.
"In this instance we were hoping for a decision to go our way. But it wasn't to be and we ended up with neither a powerplay nor penalty shot, but a five-minute penalty kill which really took the legs from us.
"Comets gained some momentum and it was hard to stop them once they got going.
"We regrouped and gave it everything in the third period but it was always going to be tough when your opponents have twice as many players."
But Reynolds is taking positives from his side's performances and work rate in recent games, despite results going against his side.
He added: "While our league hopes were dashed a long time ago, our recent effort and work rate are big positives to take into the Scottish Cup and play-offs."
The Lynx got off to a strong start, holding the Comets back in the first period while testing netminder Michie.
Iain MALCOLM opened the scoring for the Lynx shortly after the restart before a stunning solo effort by Jack DURKACZ put them 2-0 up.
But the Comets were able to fight back, grabbing three goals in a minute to put them into the driving seat going into the second break.
And the home side were able to extend their lead to 5-2 just before the halfway point of the third.
However, playing out of their skins and despite the short numbers, the Lynx fought back.
A powerplay goal from Jordan LEYDEN and well-taken shot by Aaron THOMSON cut the deficit to one goal.
But any hopes of salvaging a point were dashed by a sixth Comets goal just two minutes from the buzzer.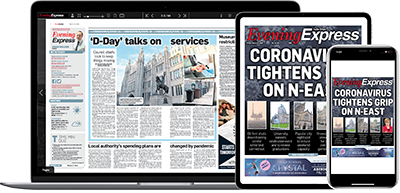 Help support quality local journalism … become a digital subscriber to the Evening Express
For as little as £5.99 a month you can access all of our content, including Premium articles.
Subscribe