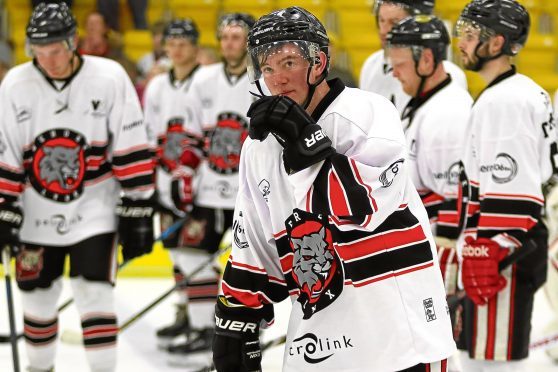 Aberdeen Lynx coach Owen Reynolds was disappointed to see his side fall 3-8 to Dundee Comets in what looked set to be a tight affair.
Ahead of Saturday's game, the home side knew how much of a threat the Comets would pose and it took just 30 seconds for the Dundee side to score – the beginning of the Lynx's second defeat this season.
Reynolds said: "Both teams were matched evenly in terms of personnel but as a collective we didn't perform and rise to the occasion.
"The Comets outworked us off the puck and outclassed us on it but it sets a marker for what we have to do to improve.
"I was really impressed with Jordan Leyden and Jack Durkacz but realistically we needed everyone at the top of their game. The simple truth is that we weren't good enough on the day.
"The fixtures will be coming thick and fast over December and January so it's essential we respond quickly and get back to playing how we know we can."
https://www.facebook.com/aberdeenphotography/posts/1335816876527594
Moments into the contest, Comets' Callum Hill picked up a loose puck in his own end, sending it forward for Michael BECA to knock past Lynx keeper Craig Chalmers.
It took a few moments for the Lynx to settle, but soon Jordan Leyden and Iain Malcolm combined to set up Mark LAING to bring the game back level.
However, a couple of penalities saw the Lynx reduced to three men, making it easy for DOLAN to put the Comets back in front, before Billy BAXTER then extended their lead, making it 1-3.
With just two minutes left of the first period, LEYDEN raced for a long pass from Aaron Thomson, controlling the puck and backhand flicking it past Michie to bring the score back to 2-3.
A quick response from Andrew HENDERSON ensured the Comets maintained their two-goal advantage going into the first break.
Afterwards, the Lynx defence were able to hold out for almost 10 minutes before Comets' Drew RUMGAY found a way through to extend their lead further.
Determined to fight back, Laing – in a near replica of his first goal – pulled the Lynx back to 3-5 before the end of the second.
The floodgates opened in third period, with the Comets pushing forward, extending their lead with John GORDON grabbing two before Allan HAMILTON made it 3-8.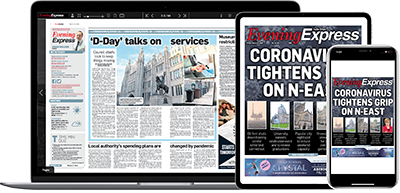 Help support quality local journalism … become a digital subscriber to the Evening Express
For as little as £5.99 a month you can access all of our content, including Premium articles.
Subscribe