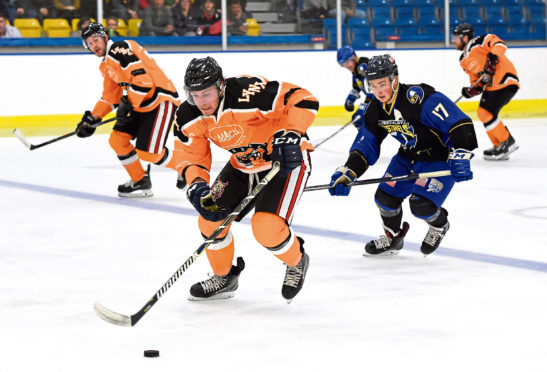 Aberdeen Lynx head coach Owen Reynolds slammed the officiating after his side fell to their sixth consecutive defeat.
Murrayfield Racers triumphed 6-2 in the Granite City – their second win over the Lynx in two weeks – to leave Reynolds' side with a 1-6 record in this year's Scottish National League Eastern Conference.
The coach, who was critical of the amount of fouls given against his team, said: "I think the crowd's reaction throughout the game spoke volumes and summed up the level of refereeing.
"Ice hockey is a contact sport but it seemed like every time we made contact we'd end up in the penalty box which ruined the flow of the game, and more importantly, derailed our mindset.
"It obviously became too frustrating for our players, and also the fans, as each shift became more futile as the game went on.
"All we can do now is try to put it behind us, lick our wounds and move on to the next couple of games."
The SNL season proper begins next month – with North Ayr Wild visiting the Linx Ice Arena on November 10 – after the Eastern Conference concludes with a match again Dundee Tigers one week earlier.
Before then the club play Kilmarnock Thunder in the Scottish Cup.
The early campaign has seen losses to Kirkcaldy Kestrels, Dundee Comets and the Racers, with the only win coming against the Tigers.
Reynolds is grateful there will now be a chance for him to build his team back up after a challenging time.
The Lynx have often found themselves short-benched for away fixtures and the coach emphasised the need to build some positivity in the squad for the league beginning.
He said: "We're fortunate that we have a couple of weeks without a game now.
"That'll give us the time calm ourselves down, regroup and prepare for our away trip to Kilmarnock Thunder in the Scottish Cup.
"After that we face Dundee Tigers away in our final game of the Stuart Robertson Cup (the trophy awarded for the Eastern Conference).
"The main focus for October is to get some positivity back and build up our confidence.
"We've played some good hockey and been competitive, and although things haven't gone our way, it's important we focus on the good and don't dwell on the bad."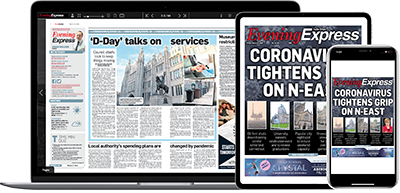 Help support quality local journalism … become a digital subscriber to the Evening Express
For as little as £5.99 a month you can access all of our content, including Premium articles.
Subscribe