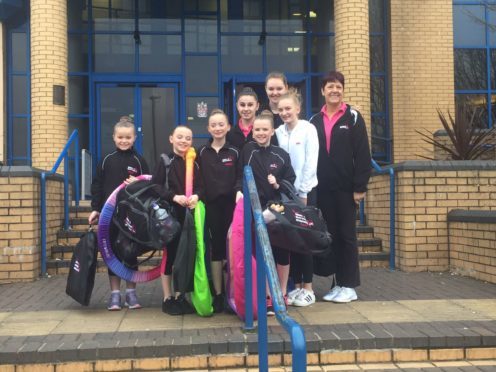 A rhythmic gymnastics coach who has given her all to a city club for 25 years has been nominated for one of Aberdeen's Sports Awards.
Sue Morgan, 61, moved to the north-east from Manchester with late husband Ray before becoming involved with the Beacon Rhythmic Gymnastics Club.
The mother-of-two's daughter started gymnastics, with Sue initially asking whether she could contribute to running the sessions.
Sue said: "I asked if they needed any help at the rhythmic club.
"They asked what background I had, and I had done a lot of dancing, so I helped them with their ballet-type dance moves on a Saturday.
"Then I started doing my qualifications and the rest is history."
The Beacon club are the only rhythmic group in and around Aberdeen, with Peterhead's fledgling club the nearest alternative, and at the heart of it all is Sue – who's given up countless weekends to support it.
Sue's motivations for staying involved so long, in a stint which has seen the club's girls reach British squad level, win national titles and also get to the Glasgow 2014 Commonwealth Games, are simple.
She said: "I just think it's really good to try to get girls to stay on in sport.
"Rhythmic is one of those where they can.
"As far as I'm concerned, when they reach a certain age they lose interest in some sports.
"But it's not a team sport, it's individual and allows them to travel. I've been abroad with them quite a few times and some of them have never been abroad before.
"It's nice to share that with them.
"I reached the level four qualifications, which meant I could work for British Gymnastics, which I did for a while. I had a few gymnasts in the British squad and it meant I could go with them to camps abroad down south or in Romania and Bulgaria.
"I then started my judging at national level.
"It just kept growing and I didn't get paid and was a volunteer for 18 years."
Dedicated to helping young people, Sue and her husband fostered children, with some of them going on to join the hundreds the rhythmic students the coach has worked with.
She described keeping the club going in the community as her "biggest achievement" over athletes reaching elite level.
Rhythmic gymnasts often feel the spotlight is on the artistic disciplines, to the detriment of their sport.
And Sue reckons her nomination is also a nod to the athletic value of rhythmic gymnastics.
She said: "It's a lot to do with hand-eye coordination.
"Even if we have gymnasts who stay with us for six months to a year, it leads on to other sports.
"It's nice to see recognition for sure, and the Evening Express have always supported us in that way.
"Personally, it would be great to win, but there are a lot of people who have helped me."
Despite a recent hospital stay following eye surgery down in Manchester, Sue has been on the phone "nearly every day" to keep the club running smoothly.
Fortunately, she will be back in the north-east for the awards ceremony at Aberdeen Exhibition and Conference Centre on October 4.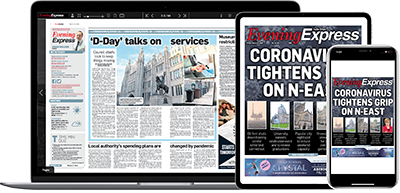 Help support quality local journalism … become a digital subscriber to the Evening Express
For as little as £5.99 a month you can access all of our content, including Premium articles.
Subscribe