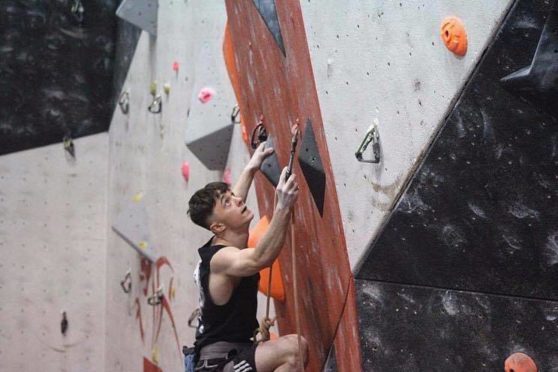 A world-class junior climber has been nominated for one of Aberdeen's Sports Awards.
Torry's Max Milne, 17, who trains at Transition Extreme, has been put forward for Junior Sports Achiever of the Year.
Max is the combined No 1 climber in all three of the sports disciplines – bouldering, speed climbing and lead climbing – in Britain and is currently at the Moscow junior world championships, where he finished 11th in bouldering.
He said: "I've been competing at European and world level for four years.
"When I was little I used to climb everything – like lamp-posts, trees – all the time. I just loved it.
"I tried the climbing wall and was really good, so I started getting free coaching sessions.
"I then climbed every week, then every day."
Max added: "I'm still at school.
"But to be honest climbing comes first and school second.
"I go to school and then I go training until 8 o'clock at night and then I go to sleep. Every day.
"My training includes strength and conditioning, reps – where you go up and down the wall for endurance – and strength stuff like the fingerboard.
"That's where you hang off an edge by just a couple of fingers with weights attached to you to increase your finger strength."
Max is the British champion for bouldering, and came second in Britain for both lead and speed climbing.
Speed climbing is a standardised route where people try to get up a wall as fast as possible.
Lead climbing is a test of endurance where the athletes try to get as high as possible on a wall, whereas bouldering is strength-based, technical climbing on a smaller wall, which requires both mental and physical skill.
Max said his big aim is to make it to the next Olympics, where climbing will make its debut.
He said: "Tokyo 2020 is big goal of mine. I'd really like to go there.
"I'll be 19 so hopefully I'll be a lot stronger and ready for that.
"If not, I'll be training for Paris 2024.
"In Tokyo, they're only taking in 20 for the whole world. They're not sending one climber from each nation, you have to go to a selection event.
"But I'll need to find funding for that. We have to pay for everything ourselves.
"I think I'm capable of doing it. I just need to train hard for it."
Dedicated Max, who said he was "really happy" to be nominated, has a full-time coach in Manchester and is constantly searching for ways to improve his climbing.
However, he still finds time to mentor younger climbers at Transition Extreme.
The 2018 Aberdeen's Sport Awards, in their 25th year, will be held at Aberdeen Exhibition and Conference Centre on October 4.
Nominations can be made at sportaberdeen.co.uk/nominate-now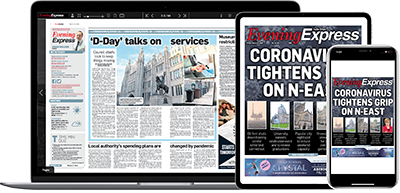 Help support quality local journalism … become a digital subscriber to the Evening Express
For as little as £5.99 a month you can access all of our content, including Premium articles.
Subscribe