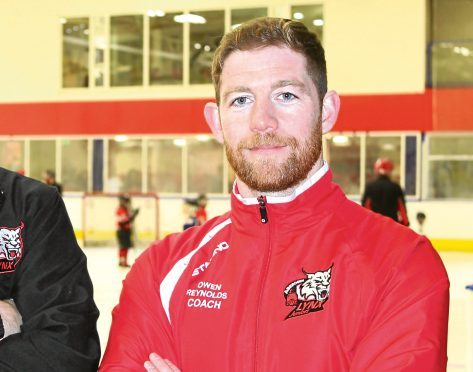 Aberdeen Lynx head coach Owen Reynolds has urged his team to ensure they don't drift "in and out" of key matches.
The Lynx fell 6-3 to Paisley Pirates away from home, with Reynolds pinpointing work rate as the difference between the sides.
Paisley have, as a result, pulled further away from the third-placed Lynx in the Scottish National League (SNL) table.
After his side suffered their first defeat of the league campaign, Reynolds said: "I was definitely disappointed in Saturday's performance and I think everyone knew we are traditionally better than that.
"All credit to Paisley Pirates, they simply outworked us."
The Granite City team ended the first period two down, with the Pirates extending their lead to 5-1 in the second. Iain Malcolm scored for the Lynx.
Reynolds' team fought gallantly in the final part of the game, clawing two scores back through Callum Smith and Andrew Murphy, but conceded again.
The head coach added: "We went down early goals in both the first and second periods which kept us on the back foot.
"They're a hard enough team to breakdown at the best of times, let alone when you're trying to claw back a deficit.
"We had a few breakaway opportunities in the first two periods and had we capitalised on those chances it may have been a different game.
"As it was, we were left playing for a bit of pride in the third period and it was good to see us not give up and continue to press for goals.
"We managed to grab a couple of goals to take it to 5-3 with only minutes remaining, but it was unfortunately too little too late and our advances left us exposed for them to score one more right on the buzzer."
The Lynx are on the road again this week, and will be looking to get back to winning ways in what could be a less challenging game against Solway Stingrays.
However, Reynolds expects the Lynx will need to be back to their best.
He said: "We can accept a road defeat to a very tough opponent, but we'll certainly need to improve as we travel again this weekend to Solway Stingrays.
"They've made some good additions to their squad and registered some close scorelines, so we won't be taking anything for granted.
"We need to get into the habit of being strong for three periods and not drifting in and out of games regardless if we're home or away."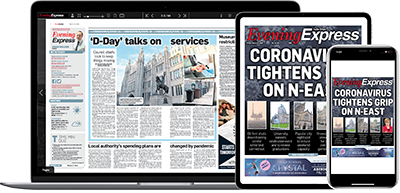 Help support quality local journalism … become a digital subscriber to the Evening Express
For as little as £5.99 a month you can access all of our content, including Premium articles.
Subscribe