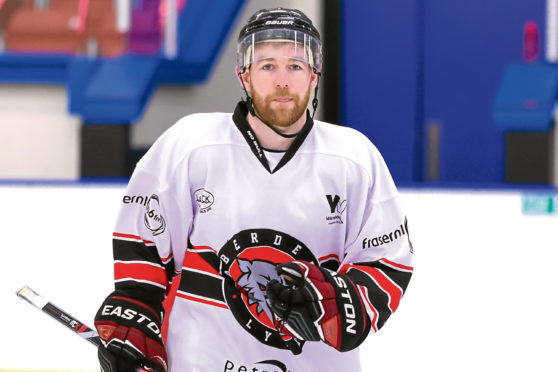 The Aberdeen Lynx will begin their campaign for play-off glory with a double-header against Edinburgh Capitals.
The Lynx will host the Capitals tomorrow, before heading down to the Murrayfield Rink on Sunday.
Edinburgh have the momentum after last weekend's 4-3 win against the Lynx in Aberdeen – however, the previous night's Scottish Cup defeat against Paisley likely had an impact on the players.
And with a strong crowd – an expected sell-out game – as well as a number of key players returning to the squad, the Lynx should be well-placed to make the home advantage count.
Like with the first-leg Scottish Cup game against the Pirates two weekends ago, the Lynx will be hoping to establish a strong lead.
Lynx coach Owen reynolds is expecting an intense two games in the toughest of play-off draws
He said: "I'm anticipating a very different couple of games in comparison to last weekend.
"We've got several boys returning to the squad, likewise I'm sure there'll be a few Edinburgh players that we didn't see last Sunday.
"I got a little insight to what Martin Cingel expects from his team, but my focus will be on what we do and how we play.
"Despite the games being played back-to-back, I doubt either team will be leaving anything in reserve for the return fixture at Murrayfield (on Sunday)."
"While I expect Dundee Comets, Kirkcaldy and Paisley to progress through to the finals, our match-up is far from a formality.
"It's going to be six very intense, fast-paced periods of ice hockey, with both teams all too aware of what's at stake."
Elsewhere in the league, Dundee Comets will go into their game against the Tigers as strong favourites after last weekend's 12-1 win.
Kirkcaldy Kestrels will host Kilmarnock Storm after beating them 8-1 last weekend.
And Paisley Pirates make the lengthy trip north to Elgin on Saturday, before playing their home leg of the play-offs on Sunday at the Dundee Ice Arena due to a fault with the rink at Braehead.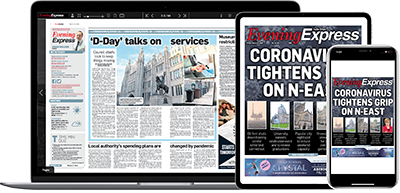 Help support quality local journalism … become a digital subscriber to the Evening Express
For as little as £5.99 a month you can access all of our content, including Premium articles.
Subscribe