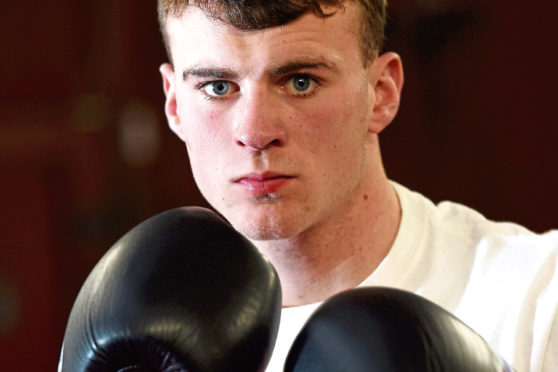 After turning professional Callum Stuart is hoping to follow in the footsteps of brother Billy and make an impression in the paid ranks.
The 19-year-old has had a decorated amateur career and has decided the time is right to move up to professional level.
Stuart will be managed by the Northern Sporting Club run by brothers David and Matthew McAllister.
The welterweight has been Scottish champion and won medals at British level as well as competing in European and World Amateur Championships.
His older brother Billy aka the Butcher, has won all seven fights since turning pro and is targeting a title fight. After seeing his development as a pro Callum decided he wanted to follow the same path.
He said: "I won five Scottish titles at amateur level and fought in the British Amateur Championships four times and won two silver medals.
"I've fought all over the world in places like Russia and I've boxed against France in Scotland.
"I've had a lot of international experience having boxed in the European Championships twice.
"I've also fought in a World Championships which was a good experience for me.
"With what I have done in the amateur ranks I feel now is the time to turn pro.
"My brother Billy turned pro at 19 as well and it made me think it was time.
"To be honest I was getting sick of amateur boxing and wasn't enjoying it so much so I decided to go pro.
"I've seen how well Billy has done with Northern Sporting Club so I want a bit of that as well.
"I chose to sign Northern Sporting Club because of the success they've had with my brother. I've been to their shows and have seen what they do."
Stuart's manager David McAllister is pleased to have him signed up after beating other promoters to his signature.
He said: "It was an easy decision on our part to get Callum signed.
"But there were other promotional companies and managers interested in him.
"But it shows we are on the right track because he decided to forego their offers and sign a three-year contract with us and we're excited to work with him."
McAllister is excited at the prospect of watching Stuart develop as a pro after his fine performances at amateur level.
He added: "Callum is an exciting boxer, but not quite as all action.
"He is quite a technical boxer who has done well as an amateur, he's won everything at amateur really and has now decided to turn pro.
"He has become fed up with the amateur set-up and Boxing Scotland and has decided the time was right to turn pro.
"And it's good for us to get the chance to sign him up.
"We're looking at him fighting at welterweight, we have also looked at super-lightweight but we think we'll stick at welterweight and see how his body grows because he is still young.
"The pedigree is there, the skills are there and when he is in full flow in the gym he is a joy to watch.
"When Callum is in full flow that is what the art of boxing is supposed to be."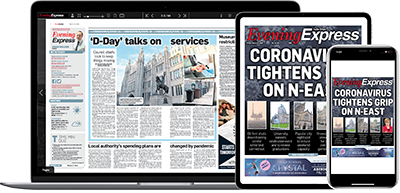 Help support quality local journalism … become a digital subscriber to the Evening Express
For as little as £5.99 a month you can access all of our content, including Premium articles.
Subscribe