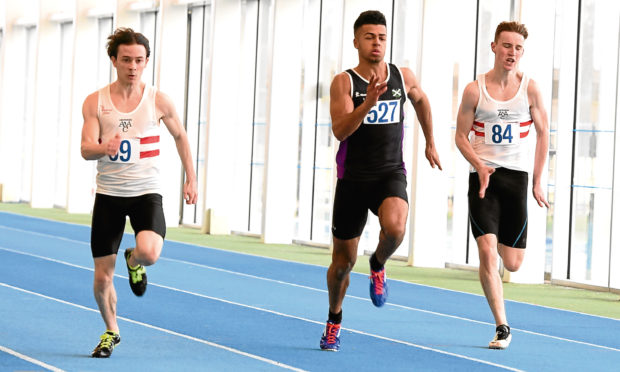 Aberdeen AAC's David Irvine is excited about this weekend's Scottish indoor championships after producing a blistering new personal best 60m time in his club's open graded meeting.
The 21-year-old sports science student clocked 7.14secs in his opening heat before going on to achieve a new lifetime best of 7.06 to finish ahead of his clubmate Robbie Shaw who was timed at 7.20.
Irvine was delighted with the performance which, he admits, took him slightly by surprise.
He said: "I was expecting to run fast but not as quick as that.
"I felt I ran well in the first 60m but dipped a bit too early.
"I was fairly sure I'd be faster in the second one and that's how it worked out, but even then I stumbled out of my blocks, so it wasn't perfect. I definitely feel there's more to come."
Irvine hopes to improve again this Sunday when he competes against some of the country's top sprinters at Glasgow's Emirates Arena.
He said: "I'm looking forward to doing the national championships and my aim firstly is to get to the final. I did that last year and finished sixth in what was then my personal best of 7.13.
"I hope to get under 7.00 on this occasion. The Emirates is a faster track than Aberdeen, so I think that's possible.
"Although the 60m is my priority, I'll be doing the 200m as well. I think my best chance of doing well is in the 60m, but I'd also like to get a personal best time in the 200m."
Irvine, who is part of Eddie Mckenna and Ryan Oswald's sprints squad, puts his recent improvement down to a technical change made to his start.
He said: "I wasn't coming out at the right angle. Ryan spotted it, so I have adjusted the angle and it has made a significant difference."
Irvine has a busy schedule lined up beyond this weekend, with more championship challenges between now and the end of the indoor season.
He said: "I'll be doing the Scottish Universities Championships and I'll be travelling to Sheffield for the British Universities.
"I've never done the British before but it will be good for me to be in an environment in which I'll be up against some very good athletes.
"Hopefully that will bring me on even more."
Looking further ahead Irvine admits to having his eye on winning a Scotland call-up in the future.
He said: "In the summer season my big target is to get under 11secs for 100m.
"I'm also looking forward to representing Aberdeen AAC in the Scottish league and, if I perform well, maybe getting a Scottish vest. That would be great."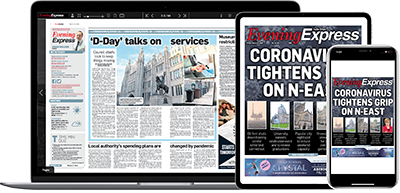 Help support quality local journalism … become a digital subscriber to the Evening Express
For as little as £5.99 a month you can access all of our content, including Premium articles.
Subscribe