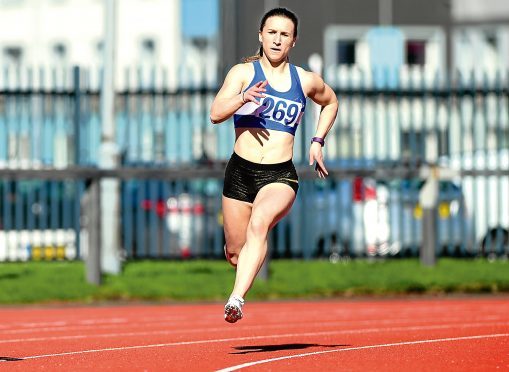 North-east runners Naomi Lang, 17, and Maddy Silcock, 16, will be jetting off to the Bahamas next month to represent Scotland in the Commonwealth Youth Games.
Lang, a member of Aberdeen AAC, is to compete in the 3,000 metres while Banchory Stonehaven AC's Silcock will tackle the 100m.
They are part of an 11-strong party of Scottish track and field competitors who will join 30 athletes from six other sports in the national squad for the four-day event in Nassau.
Lang earned her place on the team with an outstanding performance in her first track race of the season.
The Aberdeen Grammar pupil, who is coached by Andrew Ferguson, set a personal best 3,000m time of 9min 39.65secs in a Scottish women's league meeting at Grangemouth.
That performance slashed 17secs off her previous best time and dipped almost seven secs inside the qualifying standard.
Despite that significant achievement, Lang wasn't sure if she had done enough to earn her place.
She said: "At the beginning of the year I looked at the time and decided to give it a go and it was good to get it right away.
"However, I didn't want to raise my hopes too high after doing that time as it wasn't certain that I'd be selected as other athletes would also have to be considered.
"So it was a bit of a surprise when I heard the news, but obviously I was very happy to be picked.
"I have ran for Scotland in the Celtic games cross country match and in the London mini marathon in the past but the Commonwealth Youth Games will be a big step up from these.
"I have never competed outside of Britain before, so it's all very exciting. I guess the heat will be a challenge, but we will travel there four or five days before the competition starts so there's a little time to acclimatise."
Lang begins the countdown towards her trip to the Bahamas by competing in the Scottish under-20s 3,000m championships in Glasgow tomorrow evening.
It's the first of three big races Lang plans to tackle over the next few weeks.
She said: "After Glasgow I've got the Scottish schools championships in which I might run in the 1500m. Then I'm doing the 3,000m at the British championships at Bedford.
"I'm not sure what races I'll be doing after that. I might just get down to training hard for the Youth Games."
Silcock, 16, earned her place on the team after setting a last-gasp qualifying standard when making her Scotland senior debut in last month's Loughborough international.
She competed in the 4x100m relay, helping the team finish fourth before going on to clock a lifetime best of 12.04secs in a guest 100m.
Her 100m time was well within the 12.10 standard required for the Youth Games and it came on the last possible day for consideration.
The Aboyne Academy pupil is delighted with the outcome.
She said: "I'm super excited. I've worked so hard over the winter and the start of the outdoor season and I'm so glad it's all paid off.
"My family are so proud of me and obviously I wouldn't have got this far without my coach, Willy Russell, and Banchory Stonehaven AC.
"I'm sure it will be an experience of a lifetime and I hope this is just the beginning of many more things to come."
Silcock will be following in the footsteps of her Banchory Stonehaven clubmate and training partner Alisha Rees who won 200m silver and 100m bronze medals at the previous Commonwealth Youth Games on Samoa in 2015.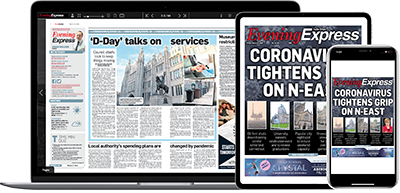 Help support quality local journalism … become a digital subscriber to the Evening Express
For as little as £5.99 a month you can access all of our content, including Premium articles.
Subscribe