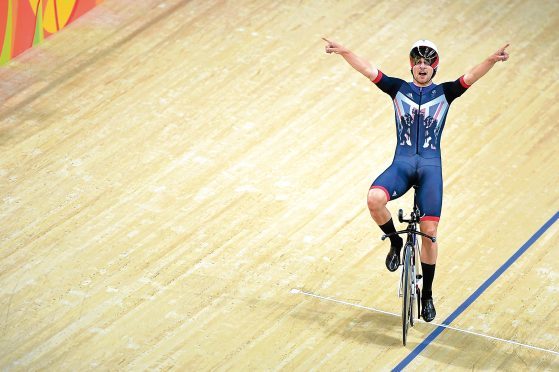 Aberdeen's city centre will become a high speed race track tomorrow for Britian's fastest elite cycle race.
Thousands of Granite City cycle fans are expected to line the 1.2km course that will see some of the world's top cyclists compete.
Three-time Olympic gold medallist Ed Clancy is one of the stars going for glory in the prestigious event.
Clancy, who will race for JLT Condor, claimed Olympic gold at Rio 2016, London 2012 and Beijing 2008.
Aberdeen is hosting the eighth stage of the 10-stage series.
Tour Series race director Mick Bennett is predicting exciting, high octane action.
Bennett said: "Circuit racing is incredibly exciting. The teams are the best in Britain and feature riders such as Olympic gold-medallist Ed Clancy and Australian Criterium champion Steel Von Hoff.
"You really have to see it to believe how fast these riders will be going.
"Being a short 1.2km circuit means in the space of an hour's racing you get to see the riders whizz past multiple times.
"It's free to attend and a fantastic spectacle."
Launched in 2009, the Tour Series has been a tremendous success and is broadcast on television.
Action from the Aberdeen round will be on ITV4 at 10pm this Friday.
The Tour Series has a unique team-based format.
Over the course of each round there are intermediate Sprints roughly every 15 minutes.
At these intermediate sprints the first five riders across the line will receive points on a 5-4-3-2-1 basis, making them a series of races within a race.
The top five riders at the finish score points, with the rider with the most points following every round pulling on the Chain Reaction Cycles Points Jersey.
Every rider in the Aberdeen race will receive their own unique finish time, all tracked by a transponder on their bike.
Each team will have the time of their five riders added together and the team with the lowest cumulative time wins on the night, and receives the all important 10 points for victory.
The hour-long race in Aberdeen begins at 7.30pm and will go down Union Street and circuit round Back Wynd, Schoolhill and Union Terrace.
Bennett explained: "The circuit will showcase the heart of Aberdeen.
"It will combine a very fast-flowing opening half of the lap with a more technical finale, including the slow last corner and a deceptive drag to the finish line on Union Street.
"It will be a fantastic evening as crowds witness professional cyclists up close."
The racing begins at 1pm with an Active Schools Youth race and there are senior and corporate races before the big event at 7.30pm.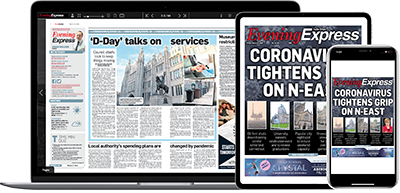 Help support quality local journalism … become a digital subscriber to the Evening Express
For as little as £5.99 a month you can access all of our content, including Premium articles.
Subscribe