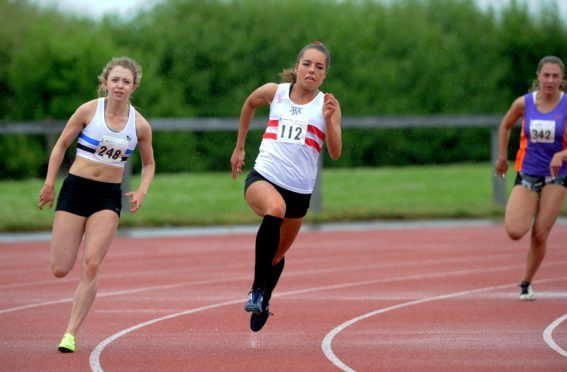 It's been a balancing act for Stonehaven sprinter Kelsey Stewart as she tries to stave off injury while getting herself to her physical peak for the Gold Coast.
Stewart, 21, an exercise and health student, has been taking the weight off of a slight niggle this week to keep potential injury at bay.
The runner, pictured, who will compete in the 4x400m for Team Scotland at the Commonwealths, said: "My training has been in the swimming pool as I had a bit of a niggle in my foot.
"I've been doing that the last couple of weeks and next week I'll be back on the track again."
Stewart has been using the pool for aqua-jogging, which she described as "so hard" it made her vomit.
The athlete's training this year is in opposition to its normal structure as she tries to peak early. Stewart, who will not compete again until the Games, said: "Usually you'd be aiming to hit your peak about June or July and try to hold on to August as your Scottish champs are in August. This time around I'm trying to peak in April."
Stewart usually finds herself doing parkruns at this time of year, not even training like a 400m runner, which she's been doing for the last month.
As no one else in her Aberdeen Athletics Club training group is altering their programme, it means Stewart is gearing up for the Games independently at times.
She is sometimes running every day except for Friday. Her sessions can be 400m specific, technical sessions where she does drills or works on technique over 100m, or Sunday long runs, which can last up to five miles. The aim is to build power and endurance, which will combine to make her fast for all 400m, before she heads out to Australia on March 23.
She said: "In the 400 you need to have good speed endurance, which helps you in the last 100m.
"I am feeling quite fast just now – it's about staying fast."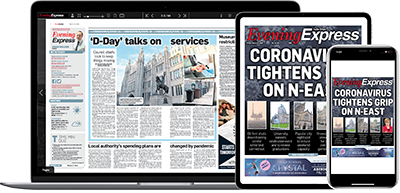 Help support quality local journalism … become a digital subscriber to the Evening Express
For as little as £5.99 a month you can access all of our content, including Premium articles.
Subscribe