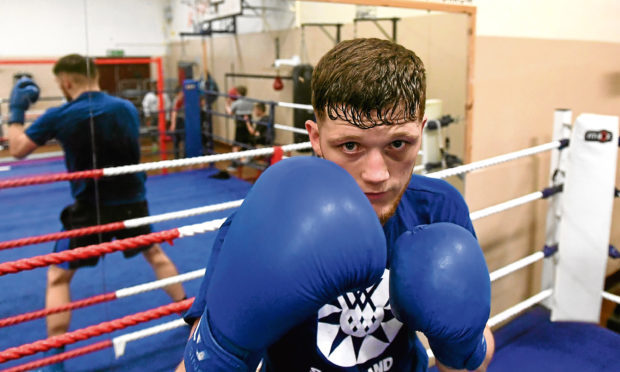 Aberdeen Boxer John Docherty feared he was dying when he returned from the Commonwealth Youth Games in Samoa with gold in 2015.
Having contracted dengue fever at the event, Docherty was rushed to Ninewells Hospital in Dundee.
Debilitated, he spent five days in isolation.
Now three years on, Docherty has only one aim in Australia, another gold – but this time he wants to celebrate his success.
He said: "I thought I was dying.
"I was in the hospital and in quarantine in my own little room for five days and couldn't do anything.
"I didn't even know where I was, it was horrible.
"While out in Samoa I was bitten by something but thankfully didn't feel anything until after I had fought and won the gold.
"When we were heading back home, though, I felt horrible.
"People wanted to come see me but I couldn't let them in case they caught it as they didn't have the jags.
"After the high of winning the Commonwealth games I was so drained.
"When I came out of hospital it kept coming a little bit.
"Now it is away completely. If I catch it again it is dangerous but I have had the jags so hopefully it stays away."
A debilitating viral disease, dengue fever is transmitted by mosquitoes and causes fever and acute pains in the joints.
Just three months after being hospitalised Docherty completed a remarkable recovery by claiming European Youth Silver in Poland.
A fifth Scottish title followed soon after.
The 20-year-old Byron Boxing star has fought back from adversity not once but twice to earn his crack at the Commonwealth Games in the Gold Coast.
He was set to compete in the European championships only to be pulled out days before jetting off to the games.
"Missing out on the Euros was horrible and tough to take," he said.
"I was set to fly to London to meet with the team when I got a phone call saying we have some bad news, you are being pulled out of the Euros.
"I thought it was a prank so phoned back the number and they confirmed it – I wasn't going, which was an absolute nightmare because I didn't believe that first call.
"It came about because I had a hairline crack in my foot and couldn't travel.
"I was over in Uzbekistan sparring and the boy stood on my foot.
"I was running on stone after that as they don't have proper roads and that made it worse.
"If I had gone to the Euros and done well I would have qualified for the World Championships and that would have given people the chance to see what I was about."
One of Britain's hottest young stars, Docherty is part of Team GB and also part of their podium potential scheme, geared at producing medallists at major games like the Tokyo 2012 Olympics.
He said: "I put pressure on myself because I have got it in my head that I want to win that gold medal – and If I don't it will disappoint me.
"Since I won the Youth Commonwealths all I have focused on is going to Gold Coast and getting gold.
"I know what I am capable of and I have put so much work into this.
"I was training three times a day before I left for Australia.
"I had some great sparring with the European silver medallist. I'm ready and can't wait to be in action."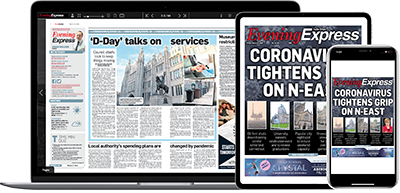 Help support quality local journalism … become a digital subscriber to the Evening Express
For as little as £5.99 a month you can access all of our content, including Premium articles.
Subscribe