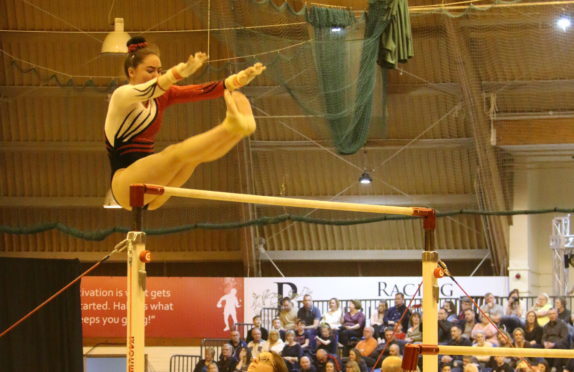 Student gymnast Izzy Tolometti is doing a full day's worth of training each week as she tries to perfect her routines ahead of the Commonwealth Games.
The 18-year-old is set for her first international competition in Gold Coast, Australia, when the Games get under way on April 4.
Tolometti, a full-time sport and exercise science scholarship student at Robert Gordon University (RGU), is having to get through a power of work to keep her medal hopes and studies on course.
Her 24 hours of weekly training come alongside a similar amount of time studying, as well as commuting between her home in Alford, RGU in Garthdee and Garioch Gymnastics Club, in Inverurie.
Early indications are good, as she came away from last weekend's Scottish Championships with the uneven bars – which she has now held for three years – and beam titles, as well as a silver in floor.
Tolometti said: "Right now in training it's all about repetition and fixing all of the little mistakes that can be fixed – cleaning the routines up to make sure they are as sharp as possible for the start of the competition.
"Mainly the programme is: I do my routines a certain number of times from start to finish.
"Then, if there are areas I need to work on, I break the routine up to do more repetitions of that area.
"Vault would probably be my poorest piece of apparatus out of all of them.
"Some people say some gymnasts can work certain pieces better than others, some are more naturally built for certain pieces than others.
"When I was young I didn't have the best strength in my legs and that's something I've had to work on to get my vault better and better."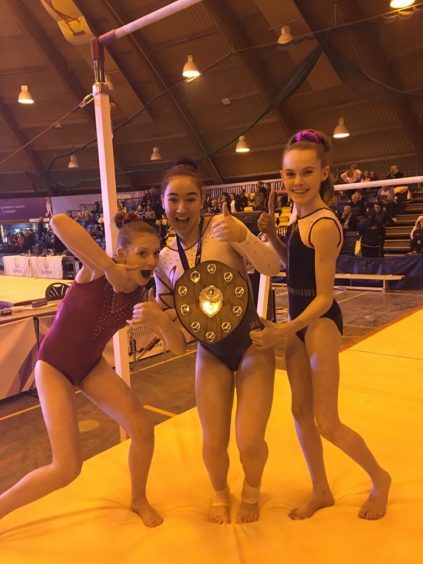 As much as Tolometti is trying to focus on her six-day-a-week gym training before she goes Down Under on March 21 for a pre-camp with her fellow Team Scotland gymnasts, which will take place away from the athletes' village, she has one eye on her upcoming academic tests.
She'll be able to defer uni exams set for a week after the games, but will have another batch in May.
However, she picked RGU because of the support it would give her to pursue her gymnastics career.
Tolometti said: "When I first applied to RGU I heard that the swimmer Hannah Miley went there and obviously she's a high-level athlete.
"So when I was applying I looked up the idea of a scholarship, which would allow me to have access to the sports facilities, physios and also give me academic flexibility, so that when I needed to be away I'd be able to catch up on all of my work without having to cram it all in and stress about it.
"I'm pretty fortunate.
"It can be difficult at times – I was away last week so missed uni.
"But I'm able to access everything online and can e-mail my lecturers or classmates for notes.
"My coaches, Janine (Robertson) and Cathy (Osborne), are also very understanding if I need to cut a training session short to study before an exam.
"They have stuck by me and also sacrificed so much of their own personal lives to come with me to training camps and competitions.
"All the coaches and team-mates at Garioch play a part and support me."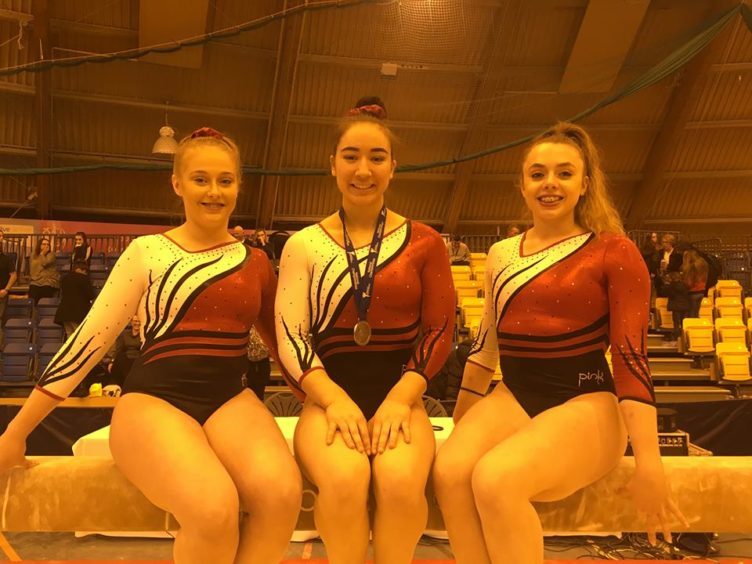 Tolometti, who was born in Norwich and lived in Canada before coming to Scotland aged eight, could return from Oz with three medals, but reckons her best chance is in the team competitions.
Athletes will compete in a team event, where their performances will determine if they go forward into the individual all-round or apparatus finals.
She said: "Medal-wise, we're a really strong team. Last time, Scotland came fifth.
"So we are going to the Games hoping to better that. If we come out with a medal that would be great.
"We're going to try to do our best for the country as well.
"Individually I'm not sure, because I haven't fully checked out who is in the other teams.
"My main goal is to do well for the country, but in an individual final, my goal's just to go clean.
"England are really strong, Wales and Canada, too. They were all in the top four last time."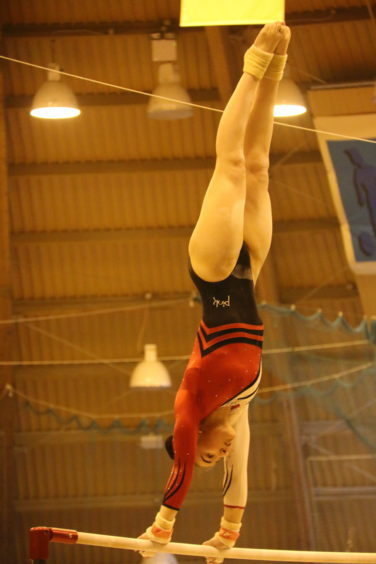 Despite her acceptance of the strength of her individual medal competition, the gymnast's performances at the Scottish Championships in Perth have filled her with confidence for the Commonwealths.
Tolometti scored 11.900 in the uneven bars, 12.500 in the beam, executing a slightly less difficult routine than her closest competitors flawlessly, and 12.400 in floor.
She said: "I like to think of myself as a good all-rounder. Certain gymnasts specialise in certain pieces, but I like to work hard, so I come across as good in all my pieces.
"Winning those medals and those titles as the beam and bar champion was definitely great preparation in the lead-up to the Commonwealth Games. Obviously because bar is one of my strongest pieces it always feels amazing to have that medal.
"In the past I've struggled with beam – it's a complicated piece to compete in.
"It is definitely a dream to win a medal at the Commonwealth Games, but there are amazing gymnasts and very strong competitors there, who have better routines than me.
"I'm just happy to be going out there. If I even get into a final I'll be so happy."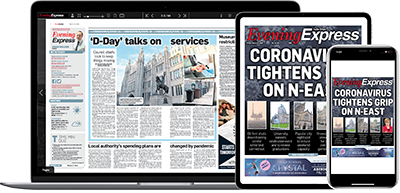 Help support quality local journalism … become a digital subscriber to the Evening Express
For as little as £5.99 a month you can access all of our content, including Premium articles.
Subscribe