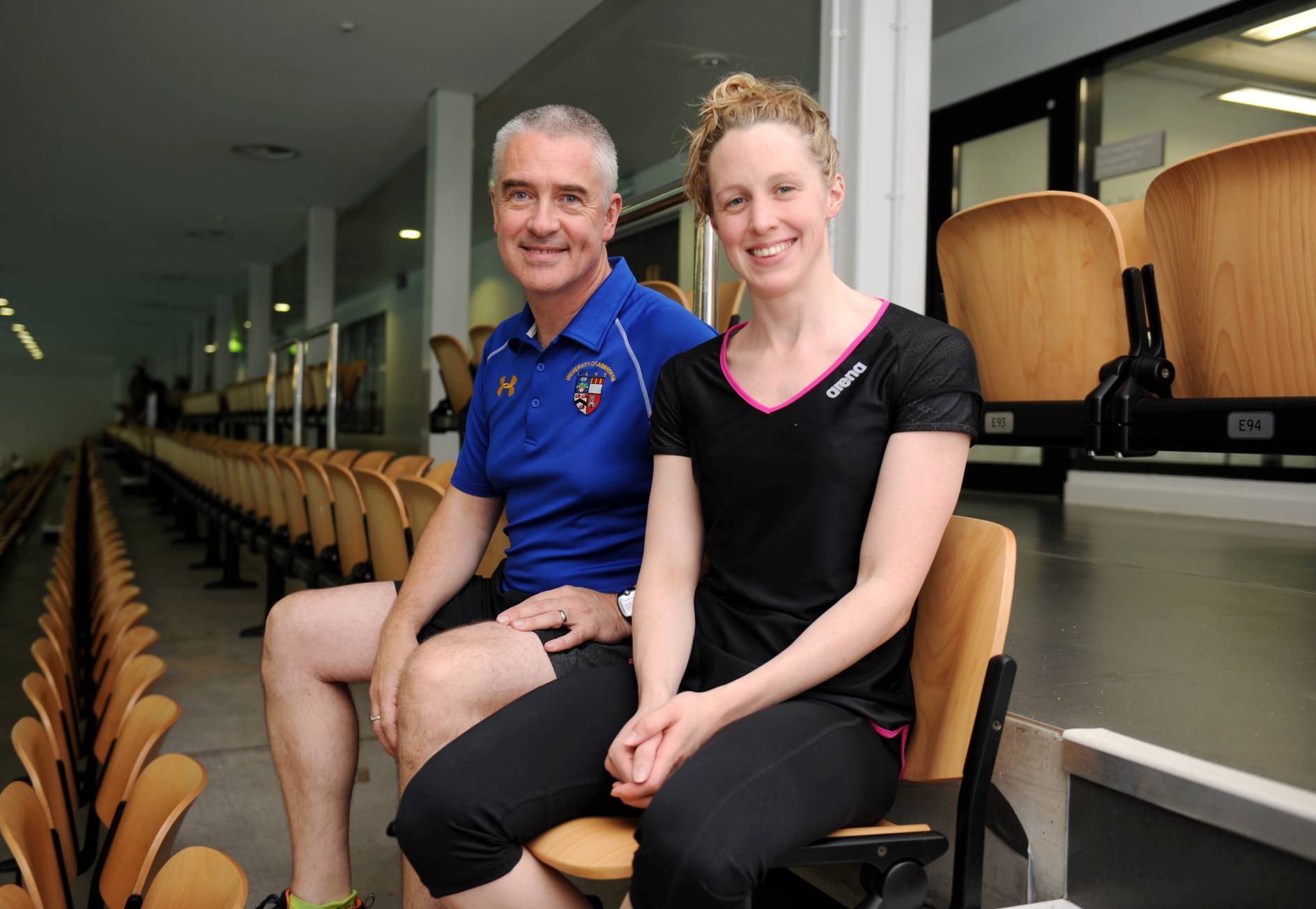 For most athletes, the Olympics mark the pinnacle of their career.
Inverurie swimming sensation Hannah Miley is no different after winning almost everything there is to win in her sport.
But heading into Rio, she has revealed one of the keys to her mental preparation – treat it like any other competition.
The Olympics is the only major event Miley has not brought a medal back from in her career to date.
Despite only turning 27 while she is in Brazil, this will be her third Games after competing in Beijing and London.
Incredibly, she will also be the oldest female member of the Team GB swimming team in Rio.
With years of wisdom under her belt, Miley said she now feels "like a wise old owl".
The Olympics? She has been there, seen it and done it all before.
She knows what to expect – and that has been a major part of her strategy heading into the Games.
To counteract all the pressure from outside parties, Miley has taken a look inside to find an approach that suits her.
She said: "It's actually pretty simple, it's just another swimming competition and that's how I've got to view it.
"The hype behind it is incredible and the build up to it is incredible. Having experienced Beijing and London, they are two events I'll never forget.
"The Olympics is every four years so it is special, it is spectacular and it will be one of the greatest shows on earth. But you have to keep yourself away from all of that hype, that's one thing I have learned.
"If you get sucked into all that, it can distract you and you don't need that going into a very high pressured meet and you want to stay as calm, relaxed and comfortable as possible.
"I feel like a wise old owl, sitting in the background letting all the younger ones enjoy the excitement but knowing I've done this before and knowing I can enjoy it when the job's done."
With a wonderfully positive and light-hearted demeanour, it's easy to see why she is nicknamed Smiley Miley.
And yet that attitude and resilience were put to the test last year after disappointment at the World Championships in Kazan.
Miley has secured dozens of medals throughout her career, including gold at the World Championships, European Championships and Commonwealth Games.
But after coming away with nothing from Russia, the 26-year-old acknowledged a change in approach might actually make her value – and enjoy – her career more.
It is clear she sees her mental preparation to be almost as important as her physical conditioning if she is to succeed.
And while Miley would love to win a medal in Brazil, she admitted she could stomach the situation if it doesn't go her way at the Games.
And with a new, healthier mental attitude, she feels she is ready to go in Rio.
She said: "It used to be one of those things that was always looming, you're always missing that Olympic medal.
"Going into the World Championships, it felt like it was all about getting the medals and that was what everyone seemed to respect what your journey, what your career was about.
"I took a big hit in Kazan when I was expected to come away with a medal and I had to learn it's okay not to focus on the medals.
"That's one of the key things that I've had to focus on psychology wise. That's one of the big things for me leading into these games.
"I am aware it is the one thing I am missing from the collection of medals I have but it's not something that has a red, flashing light next to it.
"I definitely do want it but it's not the pressure that's sitting on my shoulders, it's hard to describe how it is in my head.
"I see it, I want it, I know of it but it's not a huge focus in my head and my life continues after the Olympics.
"My career is so much more than just an Olympic medal, there's the relationship I have with my coach and my team-mates, the journeys I've had and all of that should not be defined on whether I do or don't get an Olympic medal.
"This sport means so much more to me than just medals and I like to keep that in perspective."
A key part of Miley's success over the years has been the involvement of her dad, Patrick, in her training as coach.
Despite now training largely at Aberdeen Sports Village, she has previously turned down opportunities to work in bigger facilities earlier in her career.
A large part of that has been the bond between the two, who can now communicate in the pool without even talking.
The duo were coy about divulging any of their training secrets and did not want to say what performance targets they have set ahead of the Olympics this time around.
She said: "There was just something about the connection of working with my dad.
"It just works so if it isn't broke, why try to fix it?
"A lot of people have asked why I haven't moved away to the big, fancy facilities and it's not about the facilities, you can train in the worst pool in the world but if you've got the right coach, you can achieve anything.
"Having that support and knowing I have someone who has that knowledge, who can take me on that journey and be able to cope with me as well, it's massive."
She added: "It's been a really nice journey to bring him along and I'm gutted he wasn't selected to be on the (coaching) team for Rio but we've worked so hard together I wouldn't change it.
"Now that he's a full-time coach, for the first time in my career, I have a full-time coach so I just wonder how he managed it beforehand but for me, that makes it even more special."
Miley also revealed Team GB officials have met with the athletes to give them information on the Zika virus.
But she is purely focused on her competition and now wants to get in the pool and show the world what she can do.
She said: "I feel really good, I feel confident and happy.
"It's been a great year, a great four years since London and I've certainly changed and developed compared to then.
"I feel really content with how everything's been and I've worked with psychologists to get my head in check, to make sure everything is right for me.
"I think I've got it sussed."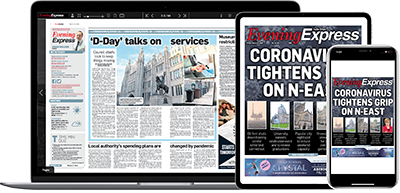 Help support quality local journalism … become a digital subscriber to the Evening Express
For as little as £5.99 a month you can access all of our content, including Premium articles.
Subscribe