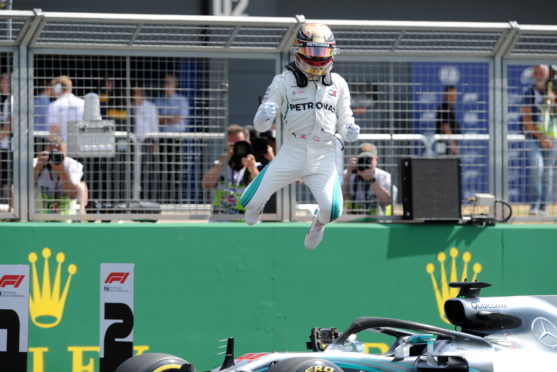 Lewis Hamilton lauded one of the finest moments of his Formula One career as he delivered a scintillating lap to put his Mercedes on pole position for the British Grand Prix.
Hamilton was trailing Sebastian Vettel prior to their final qualifying runs, but the Briton turned on the style with a breathless last-gasp drive to edge out his championship rival and claim his fourth consecutive pole at Silverstone.
The enormity of Hamilton's 76th pole, and 50th for Mercedes, was evident to see as he leapt from his parked car and delivered a double fist-pump against the backdrop of England  and Union Jack flags adorning the main grandstand.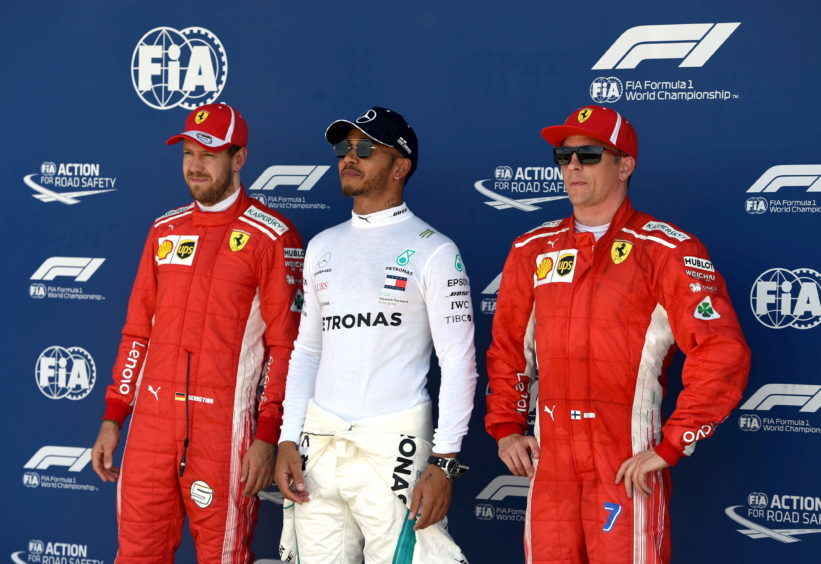 Hamilton is one title point adrift of Vettel, but he will start as the favourite to take charge of their championship battle at a track which he has come to dominate.
Indeed, Hamilton is bidding to move ahead of Jim Clark and Alain Prost to stand alone as the King of the British Grand Prix with his sixth win.
Moments after taking off his helmet, and visibly overcome with the emotion of his pole lap, Hamilton, who finished just four hundredths of a second clear, told the 100,000-strong Silverstone crowd: "I gave it everything I could.
"It was so close between the Ferrari cars, and I was just praying I could do it for you guys. Without you, I wouldn't have been able to do it."
Statistically, Hamilton is F1's one-lap master – having surpassed Michael Schumacher's record in Monza last year with a remarkable performance in the wet – but here, with the pressure of delivering in front of an expectant crowd, he claimed it may have been his best yet.
"For me, the whole-build up, the intensity, and knowing how close we all were, makes this feel like one of the best laps I have been able to produce," he said.
"It was one of the most pressurised laps that I have ever had. I was shaking afterwards through the emotion and the adrenalin rush. The adrenalin was off the limiter, and more than I have experienced before.
"It is my 76th pole, but is so special and I am so happy. I didn't leave anything on the table."
England's opening goal against Sweden filtered through as Hamilton conducted his media duties. He celebrated by clenching his fist before adding: "I really wanted to get pole, and give a boost to England. I'll start the wave, and let them continue."
Vettel admitted he almost withdrew from qualifying with a neck injury, but insisted he will be fit to race. "I don't know what happened with my neck, but it went stiff," he said.
"We loosened it up with physio. Sleep will help, so I am not worried."
Kimi Raikkonen lines up in third for Ferrari ahead of Hamilton's team-mate Valtteri Bottas.
The Red Bull duo of Max Verstappen and Daniel Ricciardo finished fifth and sixth.
Sir Frank Williams is in attendance at a race for the first time this season, but his presence did little to change the failing British team's miserable fortunes.
Canadian Lance Stroll lost control on his very first flying lap, spinning at Brooklands, and ending up beached in the gravel. Sergey Sirotkin in the sister Williams, was then in the sand trap, too.
Claire Williams, the deputy team principal, looked on aghast with both hands over her mouth.
Sirotkin managed to limp out of the gravel, but could manage only the slowest time with both Williams cars to start at the back.
Brendon Hartley will be last after his horror 200mph crash in final practice.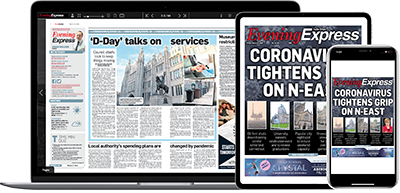 Help support quality local journalism … become a digital subscriber to the Evening Express
For as little as £5.99 a month you can access all of our content, including Premium articles.
Subscribe