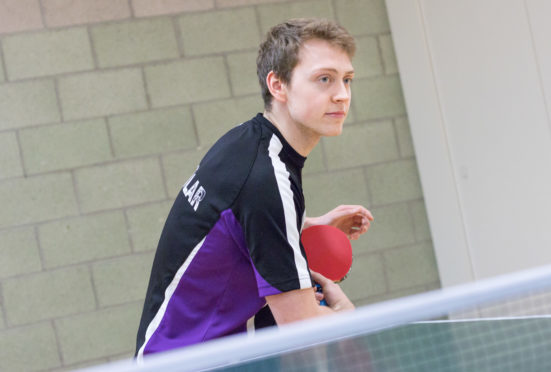 Aberdeen student Colin Dalgleish was all set for his Commonwealth Games departure today – after training at one of the sport's nerve centres.
Dalgleish, 23, has been working on his singles skills with the German juniors and women's teams at Borussia Dusseldorf, the nation's most successful club.
As the Germans are Europe's best – and the world's second best – table tennis players, this gave the Robert Gordon University sports scholarship accounting and finance student a real chance to boost his game for representing Team Scotland next month.
Dalgleish, who headed to Germany for two weeks with team-mate Craig Howieson, said: "That's the main centre for German national players, juniors, women and men.
"It's a great place to go to, especially when Germany are the best country in Europe – they're the closest to China in the world.
"It was very intensive. The first week we were training two to three sessions a day, and then the last week was two sessions on top of gym work and cardio.
"In the morning 9-12 we were doing service practice for half an hour, then regular footwork drills, consistency exercises.
"Then in the afternoon we were doing sessions tailored to matchplay, so more irregular exercises, going free and a bit earlier, stuff like that.
"The third sessions were more technical, doing multi-ball and serve and receive.
"We had really good coaches out there and it was a top level of practice.
"It was just me and Craig out there, so we were effectively joining their training group.
"Obviously those guys play each other quite a lot, and me and Craig do too, so we were mixing and matching.
"We'd occasionally play matches or a few points.
"It was just great preparation for Gold Coast.
"They weren't world class, but you don't want to be picking up the ball every time (in practice).
"You're talking about the best in Europe for their age.
"I'd say we were under par when we went out, but were beating them comfortably by the end."
It is perhaps a misconception that table tennis is full of long rallies and the Table Tennis Scotland-organised camp gave Dalgleish the chance to make sure he got the key to the game nailed down – serving and receiving.
He added: "By the end of the camp, my variation of serve had improved massively.
"The average rally in table tennis is three shots.
"So if I can keep on top of that part I'll play well at the Games."
Since the squad announcement and before heading to Germany, Dalgleish has been honing his skills at RGU:Sport in Garthdee, plus the odd session with team-mate Howieson in the Central Belt.
He has continued to play British Premier League fixtures for North Ayrshire, meaning there's been a lot of travelling, most recently to London, where he recorded his side's only point in a 7-1 defeat to BATTS I, losing his other singles match.
Dalgleish thinks these matches are a help, rather than a hindrance.
He said: "It's all preparation for the Games. It's good to get match practice.
"You can do all of this training, but without matches you're not match sharp.
"It's good to know after the training camp where I am and what I've got to practise."
The Team Scotland table tennis team also had a camp as a team yesterday with the coaches heading Down Under with them.
Scotland's three men – Dalgleish, Howieson and Gavin Rumgay – have assessed the Gold Coast competition and have set the aim of a quarter-final berth in the team event, which will see all three players play two matches each across doubles – something Dalgleish will be focusing on in the next couple of weeks – and singles.
The Aberdeen-based athlete will also play in the individual singles competition.
Dalgleish was set to leave for a camp at Sunshine Coast, north of Brisbane, today, although he is not due to arrive in Australia until Sunday, with the Games getting under way on April 4.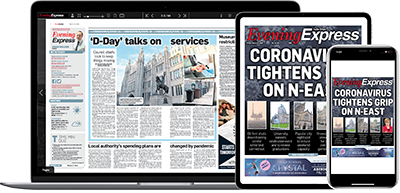 Help support quality local journalism … become a digital subscriber to the Evening Express
For as little as £5.99 a month you can access all of our content, including Premium articles.
Subscribe