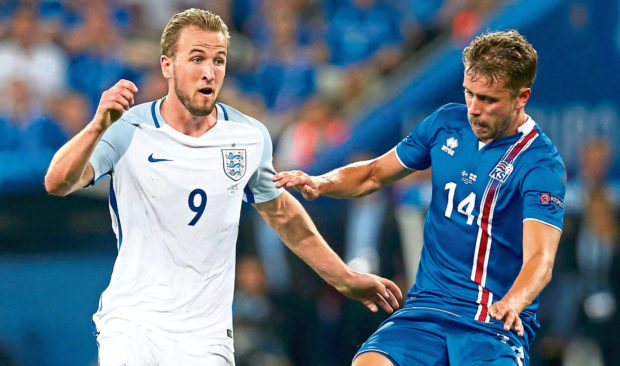 Kari Arnason insists Iceland don't fear Lionel Messi and are capable of shocking Argentina.
The Vikings face the star-studded Argentines in their World Cup Group D opener in Moscow tomorrow.
Former Don Arnason, 35, is expected to start in defence. As well as Barcelona legend Messi, Argentina boast Manchester City's Sergio Aguero, Gonzalo Higuain and Paulo Dybala of Juventus and Paris Saint-Germain's Angel Di Maria.
But the former Aberdeen player insists Iceland have no fear of their illustrious opponents.
Arnason reckons they can shut down Messi & Co and cause a major upset.
He said: "I just want us to win that game and we're thinking about how we are going to beat him and Argentina.
"It will be a tough task and a tall order, but it is do-able. Messi is only human at the end of the day, although people think he is something else.
"He is probably the best footballer of all time – but he has lost games before and hopefully he'll do that against us.
"Whether it's me that plays or not I couldn't care less, we just need to win that game.
"On the other hand Messi can be a one-man wrecking crew. "Ronaldo is playing more as a striker nowadays and he can be dealt with – I'm not saying it's easy, but he can be dealt with.
"Messi can make you look like a fool.
"He's made the best defenders in the world look like amateurs. "On his day he can be unplayable, but it's not a one-man job to stop him – it's a collective thing."
Something that gives Arnason confidence ahead of tomorrow's meeting with Messi at the 45,000-seater Spartak Stadium is previous experience against quality attackers.
At the European Championships in 2016 the ex-Red marked Cristiano Ronaldo out of the game in a 1-1 group stage draw with Portugal.
During the Euros in France two years ago, Arnason and his team- mates also nullified the threat of Harry Kane as they upset England in the last 16.
In qualifying for that tournament Arnason faced Dutch greats Robin Van Persie and Arjen Robben as Iceland beat the Netherlands home and away.
In his long career Arnason has also faced the likes of Zlatan Ibrahimovich, Antoine Griezmann and Olivier Giroud and those experiences give him confidence ahead of tomorrow's clash.
He added: "If I do play it means then I've probably played against all the big names in modern football. "I've played against Cristiano Ronaldo, I've played against Zlatan Ibrahimovich, I've got Messi left so it would tick the box. "But if I'm being perfectly honest I couldn't really care less. "I've done well against big opponents in the past.
"Robin Van Persie came over after Holland had finished third in the World Cup and he was absolutely flying. "But we absolutely shut him down and he didn't get a sniff. It was the same with Arjen Robben.
"I've played loads of great centre-forwards like Harry Kane for England and other players and they didn't do anything. But this is a bit different. "It's how we play as a team and how we shut people down. That will come from our midfield as well."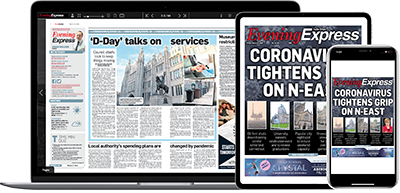 Help support quality local journalism … become a digital subscriber to the Evening Express
For as little as £5.99 a month you can access all of our content, including Premium articles.
Subscribe