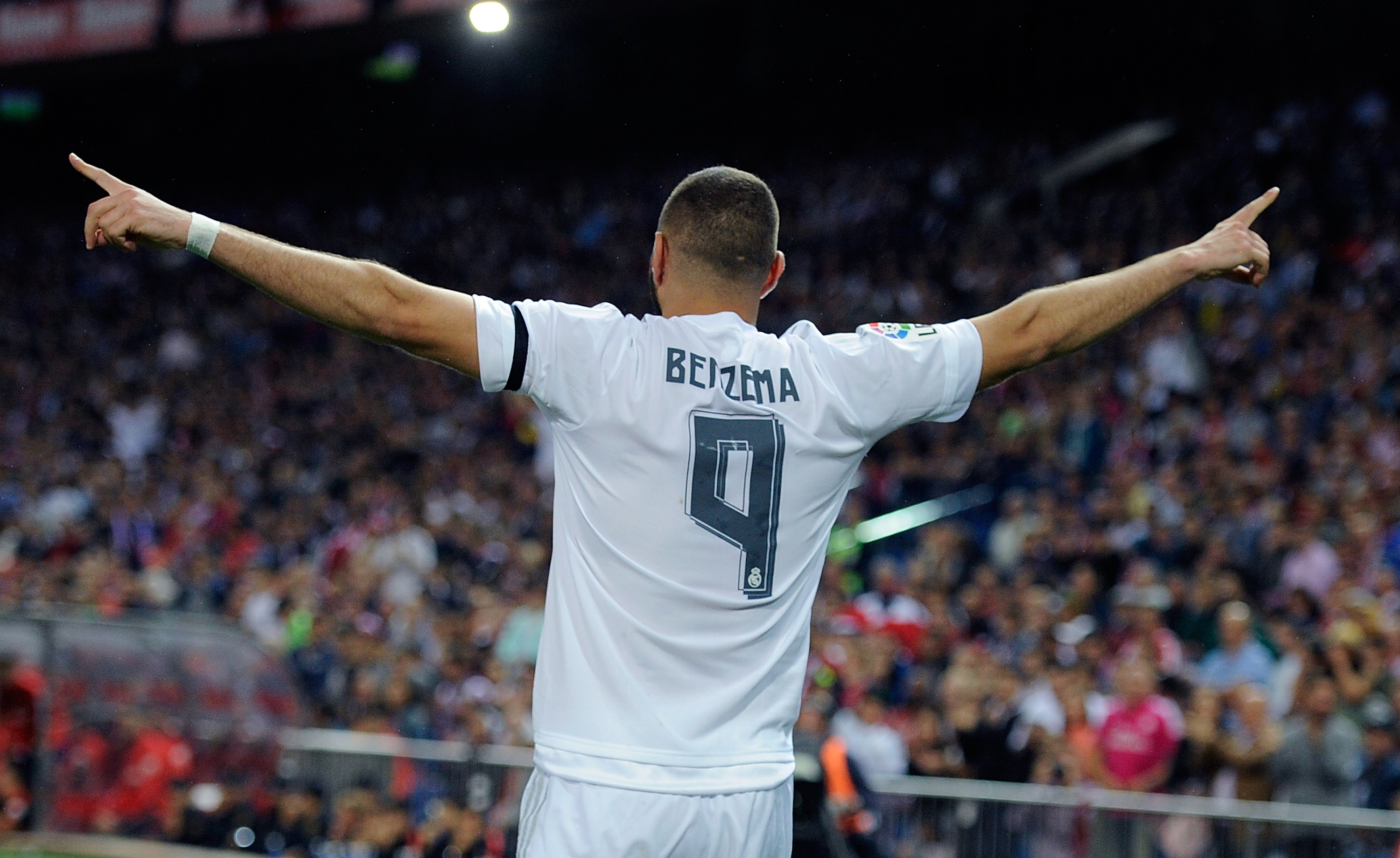 WHEN I was still a loon I'd go fishing the odd weekend and as quite a young fella I caught a trout in a river up by Huntly.
What transpired was that the fish hadn't taken the worm, rather the hook had chanced its way into the gills as the (rather tasty) salmo trutta swam by.
Nevertheless I was quite chuffed – at least until my Irish fishing companions put me down with the expression that it was a "false hook".
No skill, "lower worth".
Fishing's version of a fluke.
Sir Alex Ferguson might be reflecting, with some satisfaction, on the pleasure of avoiding "false hook" of his own these days. In fact it's the tale of "the one that got away".
One of his greatest skills, both in management, forward planning and transfer market operations, was the fearlessness of his decision making.
Rather, he thought, make the hard decision and risk the idea one might get it wrong than dodder around like Private Godfrey from Dad's Army.
Something of which I know he thought other rival managers were guilty.
So, in 2009, he invested money in the trio of Gabriel Obertan, Michael Owen and Antonio Valencia – with pretty limited success.
The deal away from which he walked, strode briskly in fact, was buying Karim Benzema from Lyon. The fact Real Madrid were prepared to vastly outbid Fergie's reserve price for the extremely promising striker (who'd already won seven trophies with his native club aged only 21) meant our Alex could practise his increasingly fluent French: "Rien ne va plus," as the posh croupiers say in Mayfair's Les Ambassadeurs casino. "No more now!"
At the time he commented: "As far as we were concerned, the (Benzema) price tag was beyond his value and if other clubs want to go to that, then it's entirely their business.
"We had a value and didn't want to go above that position.
"Maybe Lyon thought we undervalued him and that's fine, it's their decision. They got 42 million euros for him and they will be happy with that.
"But what does that tell people about Manchester United? It tells you we are sensible.
"Real Madrid are not nearly as afraid of debt as anyone else in the world, but we're happy with the way we operate."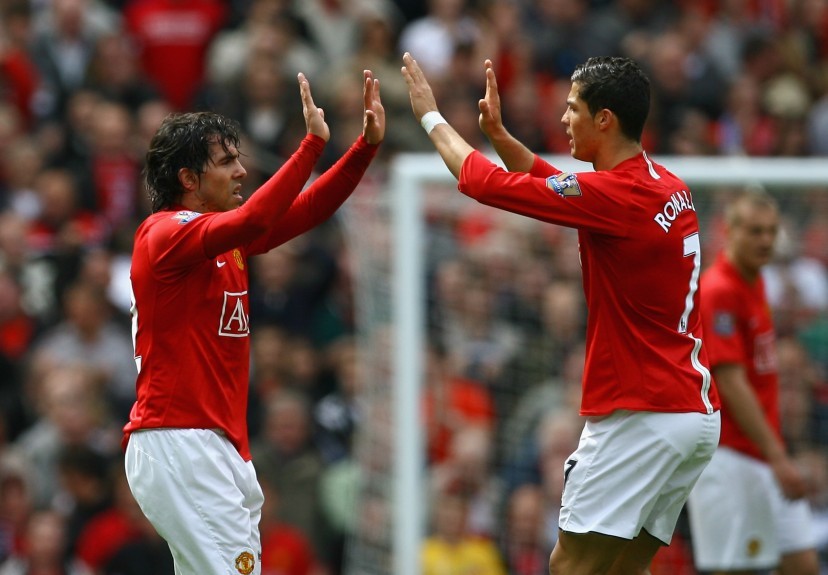 Depending on your ocular perception, given that United were trying to patch up the loss of Cristiano Ronaldo and Carlos Tevez (41 goals between them in the previous term), it might have been a debatable football decision – with hindsight.
Benzema is an exceptional footballer. 50% outright striker (he's averaged 25 goals per season for the last five seasons), 50% of that fabled creature the "Number 10", he's yin to Ronaldo's yang.
Apart, CR7 is increasingly reliant on being delivered six-yard box chances as he ages and his gargantuan athleticism gradiates downwards to something approaching normality.
Together they're like Mick and Keef – the Glimmer Twins of Real Madrid.
Individually talented, but together exponentially superb. Benzema sacrifices himself to find space which will not only create more room for Ronaldo, but the Frenchman also intuitively knows where his senior partner will go, when he wants the ball and, most importantly, possesses a fabulous range of delivery mechanisms.
Since joining Madrid our Karim has won La Liga, the Champions League, the World Club Cup and two Copas Del Rey (nothing to do with Lana). He reached his 50th Champions League goal a good deal more quickly than Cristiano Ronaldo managed – a watermark of pedigree.
But, here's the "false hook", or fluke.
Benzema, one way or the other, can be more trouble than trying to keep a pet scorpion in your underpants.
The most recent reason for Sir Alex to be pleased he walked away from the table in 2009 (albeit for completely different reasons) came this week.
Madrid, flowering very slowly under Rafa Benitez, are crying out for his craft, his cleverness and his elegant ability to open defences while also displaying crowd-pleasing elegance.
Before his injury the 27-year-old Frenchman had registered his most prolific start to a season – banging in goals left, right and centre.
But when he should have been refining his fitness and sharpness for Los Blancos' big test at Sevilla this weekend, he was behind bars in a Paris cop shop helping with enquiries.
And that followed the protracted saga of his and an international team-mate's alleged involvement with an under-age prostitute, which was a national scandal – for years.
That case was finally dismissed after four years on the basis it was impossible to prove whether the players did or didn't know her initial age, of 16.
More? You want more false hookery (sic)?
Recently there has been the ongoing saga of whether or not Benzema knows what a driving licence is for.
Indeed ongoing questions about whether a) he has one b) he thinks it is important to be able to prove that or not.
You'd think that was so fantastically stupid that it must be a one-off debate but do, please, remember that Dortmund's Marco Reus, brilliant midfielder that he is, was fined 540k Euros late last year for repeatedly driving with a forged licence.
Given Benzema's record, including needing to go to a weight loss clinic in the Dolomites on Zinedine Zidane's advice a couple of summers ago, the big mystery is how France managed to revolt and go on strike at the 2010 World Cup without this one-man trouble typhoon.
Given, also, what a joy it is to watch this man who modelled himself on his hero, Brazilian Ronaldo, play football I do hope that "innocent until proven guilty" proves to be fully "innocent" this time around.
What has also been proven is that when Sir Alex tells the tale of "the one that got away", he'll have no need to exaggerate. He missed a big one.
But, overall, he can be pleased he didn't "false hook" this particular fish.
Be careful what Nou wish for
WHAT'S that expression? Oh yes, be careful what you wish for. The bit nobody mentions these days is the rider … it may come true.
From the instant Leo Messi limped off disconsolately against Las Palmas back in September, Barcelona fans were chewing their nails to the quick. Down to the speed of light, in fact, so worried were they.
The Spanish and European champions had been spanked by Athletic in the domestic Supercup and, frankly, looked tired. Injuries were already going from a trickle to a flood.
Instantly the chitter chatter among media and Socis (FC Barcelona members) was about whether Messi would be fit in time for the Clasico on November 21.
The knee ligament damage he suffered always made that unlikely – but the fact he's not yet close to beginning to run indicates he's certainly not going to be in great shape even if he's physiologically healed by the time of the trip to the Bernabéu.
Since that injury Barcelona have played nine times in all competitions, losing only once, and now top both La Liga and their Champions League group.
Not quite Messi-dependency. Not in its fullest sense at any rate.
But far more startling than that has been the way in which Neymar and Luis Suárez have reacted. "We won't make a drama out of a crisis," I saw them muttering to each other a couple of days later in training. Honest I did.
Between the Uruguayan and the Brazilian they've scored 17 and made seven of the team's goals since Messi departed.
It has been a display of shock and awe.
So, Barcelona fans, be careful of wishing Messi's back in time for the Madrid game.
If he ain't ready, he ain't ready. More, if he's back and plays the kind of "phew, I just made it but I'm good for about 15 minutes", like Suárez did when debuting in a 3-1 defeat at the same stadium a year ago, it'll be a huge, huge mistake.
Graham is running a KickStarter campaign for his podcast, The Big Interview with Graham Hunter.
One of the rewards is tickets to a backers' party in Aberdeen in February, hosted by Graham, including a live Q&A.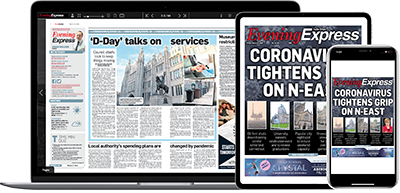 Help support quality local journalism … become a digital subscriber to the Evening Express
For as little as £5.99 a month you can access all of our content, including Premium articles.
Subscribe