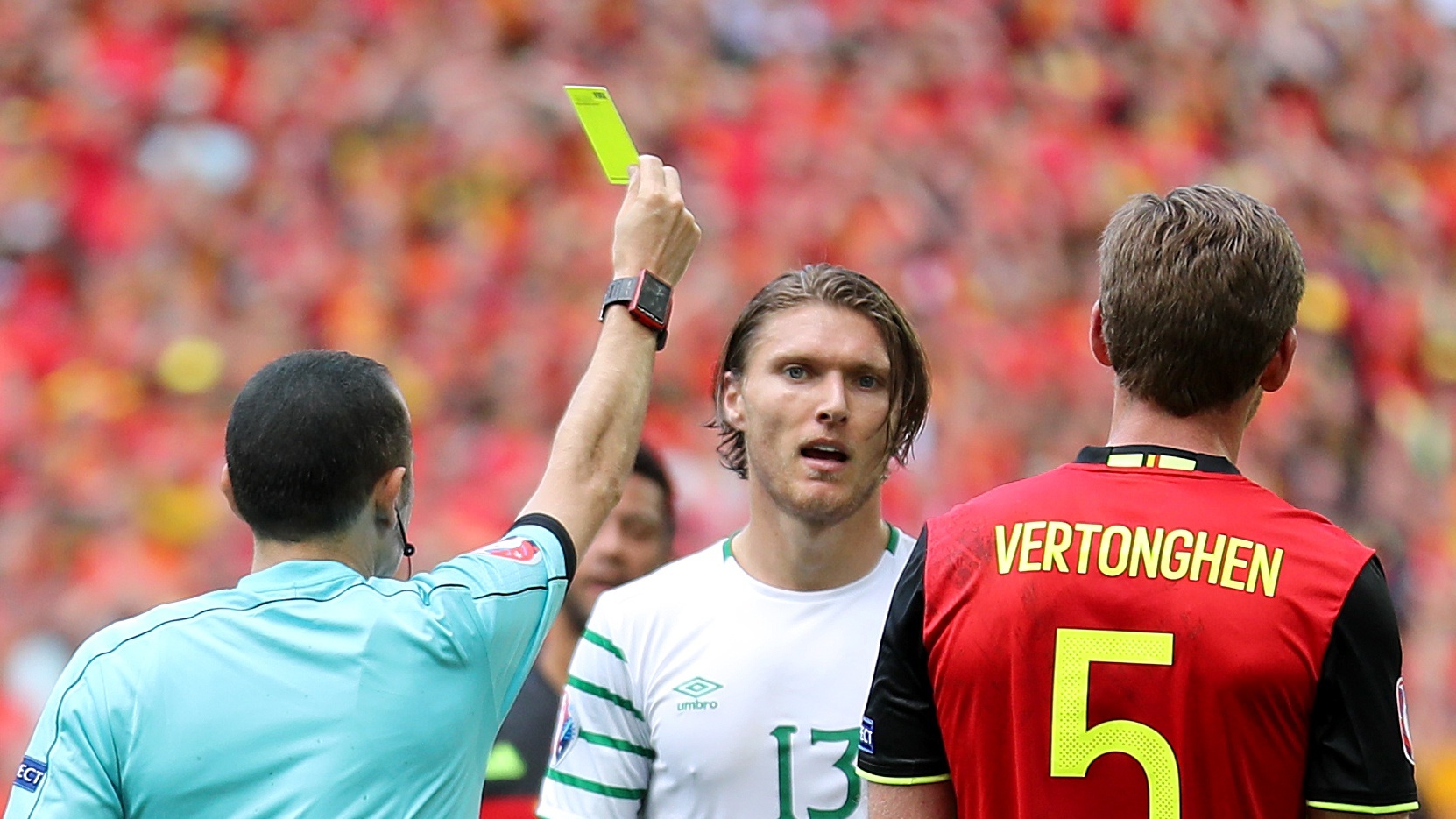 The first half of the Group E clash between Belgium and the Republic of Ireland at the Euros definitely didn't lack passion from either side – and we also saw some odd moments too.
It's not every football match that you get two balls on the pitch, is it?
WHY IS THERE TWO BALLS #BELIRL

— seri (@jiminsniall) June 18, 2016
Huh? What was that all about? #BELIRL

— Danielle (@DMC1982Nice) June 18, 2016
The slight error of two footballs being in play earned Ireland's Jeff Hendrick the first booking of the game – because he kicked the non-playing ball away, instead of the one that was, well, meant to be in play.
It was a confusing moment for everyone. So you probably won't be surprised to hear Twitter is not happy with the ref – who's Cuneyt Cakir of Turkey BTW – for perhaps rather harshly dishing out such a strange yellow card.
Can the ref be subbed at HT?#EURO2016 #BELIRL #IREBEL #COYBIG

— Nobby (@NobbyFM104) June 18, 2016
Jeff Hendrick invoking little known FIFA Rule 83.7 on multi-ball play – poor ref, should know better than to book him #IRL #COYBIG #BELIRL

— NI Greenways (@nigreenways) June 18, 2016
ABSOLUTELY RIDICULOUS FROM THE REF TO BOOK HENDRICKS! Play should be stopped when there are 2 balls on the pitch. Ref's mistake. #BELIRL

— Gareth Ford-Elliott (@GarethIsEno) June 18, 2016
That wasn't a card! Absolutely absurd #BELIRL

— Matt Falk (@therealmjf1) June 18, 2016
Free kick for 2 balls on pitch ??? Think ref may have had some explaining to do if they'd scored there #BELIRL

— Andy Grace (@wurzel62) June 18, 2016
But then again people don't exactly think Hendricks was blameless in the whole thing. Bet he was left feeling a bit silly in the changing rooms at half time…
Hendrick not realising that multiball is only allowed on a pinball machine. Yellow card #BELIRL

— Joe Gibney (@joegibney15) June 18, 2016
How what a stupid waste of a yellow card – Hendrick is a moron for doing that, now he's on a yellow for no reason… #EURO2016 #BELIRL

— James Spanos (@_jamespanos_) June 18, 2016
Hendrick having a howler of a game so far.

Hoolahan not much better.#BELIRL #IRL

— Dave (@DaithiHealy) June 18, 2016
And it's left people rather intrigued to see what would happen with extra footballs in other Euro games too.
Football with 2 balls would be interesting…. #BELIRL

— Emma M (@Craven_Europe) June 18, 2016
//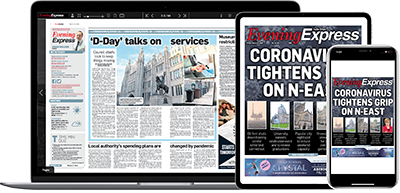 Help support quality local journalism … become a digital subscriber to the Evening Express
For as little as £5.99 a month you can access all of our content, including Premium articles.
Subscribe