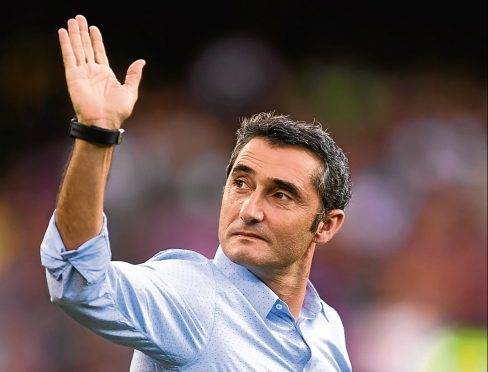 You'll know by now that when Madrid and Barcelona face-off in the match known universally as El Clásico you're rock-solid guaranteed to get the best quality and spectacle anywhere in football.
Set your watch, stock your beer, fill bowls full of popcorn – entertainment is in the bag.
The last two meetings, a summer friendly in the States and the most dramatic end to a Clásico in living memory when Leo Messi gave the Blaugrana a stunning win in the final seconds at the Bernabéu, have yielded 10 goals.
In recent cup competitions Los Blancos have a distinct advantage. Over the same period in La Liga, Barcelona have a firm stranglehold – notwithstanding the fact that Madrid always look more bullish, and self-assured at the Camp Nou than at home these days.
This time, as Sunday night sees the first of two Clásicos in four days given that Spain's Supercopa is home and away, there are several stand-out features.
No Neymar. Although he floated the winning goal-assist on to Gerard Piqué's outstretched right boot against Zidane's side in the USA a couple of weeks ago, it's also true that brilliant last-ditch 2-3 for Barcelona in the Spanish capital last April didn't feature the Brazilian because of some childish nonsense he committed in getting sent-off at Málaga a fortnight earlier.
Barça, in April, didn't appear to miss Neymar as much as Messi (2) and Rakitic won it – and Sergio Ramos was sent off.
But this is debut territory for Barcelona's new manager, Ernesto Valverde and he could do without the distracting transfer inferno surrounding the club now that Neymar has left.
It's rare, too, that Madrid come to enemy territory with so much at stake. They are on a hot streak of winning tournaments, they are Spanish, European and World Champions and they have scored in more than 60 straight matches.
This meeting feels like it could be feisty –contested to, and beyond the limits. But if you think the kick off-time, 10pm in Spain, is bad, just remember that Wednesday's second leg starts at 11pm. The Spanish really know how to play football – just not when to stage it with any common sense.