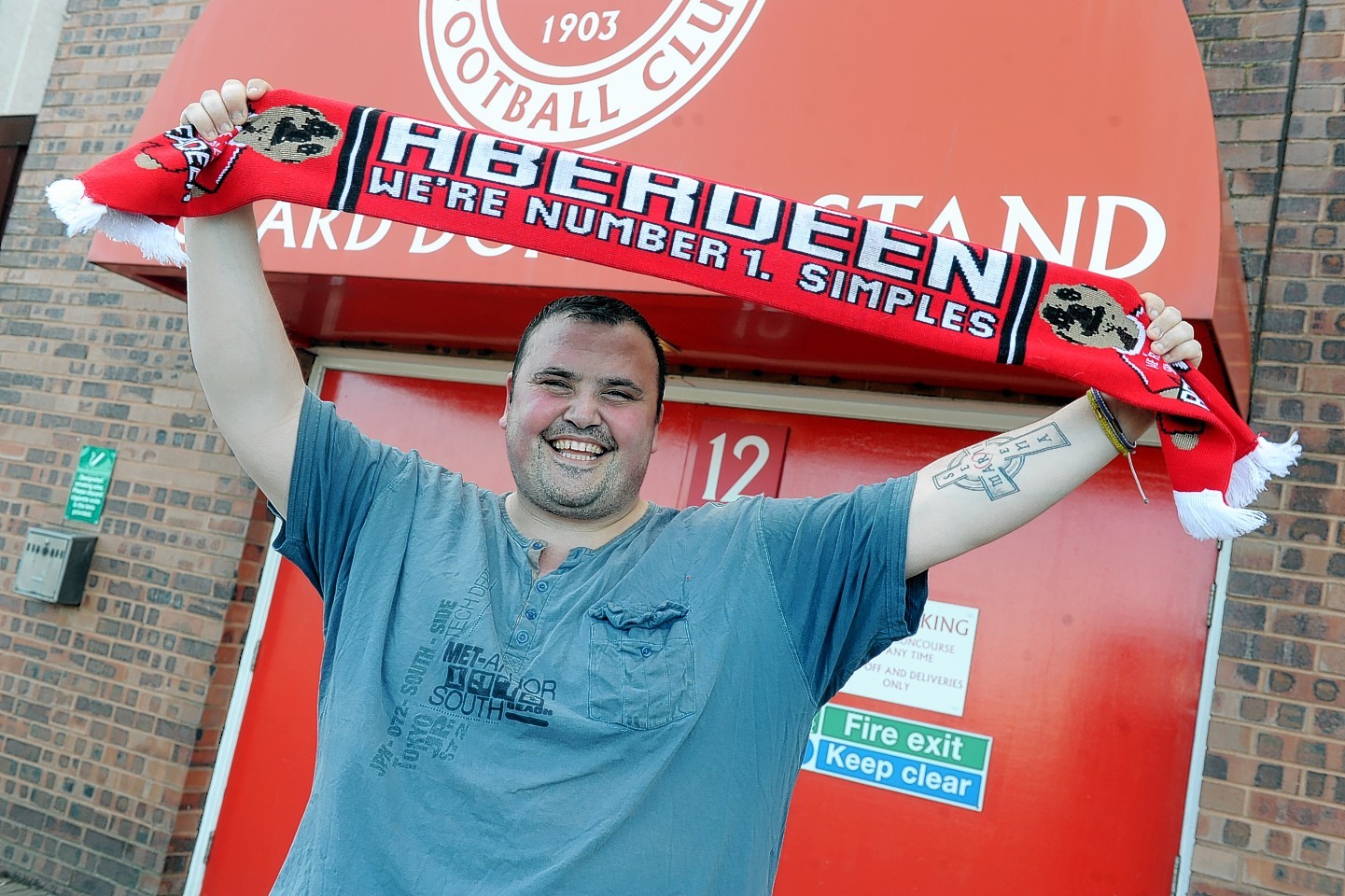 DONS fan Derek Russo today admitted he's stunned by the reaction to his fun attempt to put Celtic striker Leigh Griffiths off while he was taking a penalty at Pittodrie.
Derek, 36, was seated in the lower deck of Pittodrie's Richard Donald Stand when Celtic were awarded a spot-kick during the first half of their Premiership clash, which Aberdeen went on to win 2-1.
The well-built Aberdeen fan resorted to drastic measures in an effort to distract Scotland international Griffiths as he ran up to hit the ball.
Derek, who happily admits to being "a bit on the 'chunky side," raised his shirt and flashed his ample belly in the hope of making Griffiths shoot wide of the goal.
Griffiths still managed to score but Derek, has since been swamped with messages from fans praising him for being game for a laugh and doing his best to help his club.
Footage of Derek in action has also proved to be a big hit with other Dons fans on the Internet.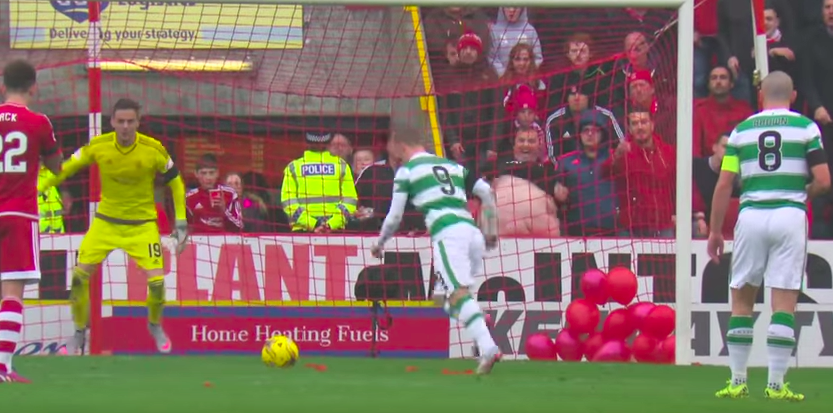 "I suspect the reaction would have been even bigger if Griffiths had missed," said Derek, who is a Dons season ticket holder.
"I've had a good laugh at some of the comments comparing me to Homer Simpson and the majority of the messages have been very supportive.
"It was just a spur of the moment thing and I hope I didn't offend anyone.
"I've never done anything like that before and I doubt if I will do it again.
"It's just that I was so desperate to see us beat Celtic and wanted to help.
"All credit to Griffiths for scoring despite my efforts to distract him.
"I would like to thank Derek McInnes and the Dons players for going on to win the game anyway.
"It made my weekend."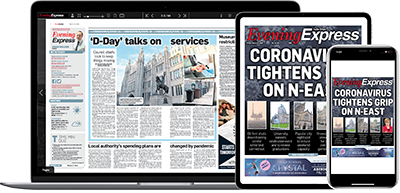 Help support quality local journalism … become a digital subscriber to the Evening Express
For as little as £5.99 a month you can access all of our content, including Premium articles.
Subscribe