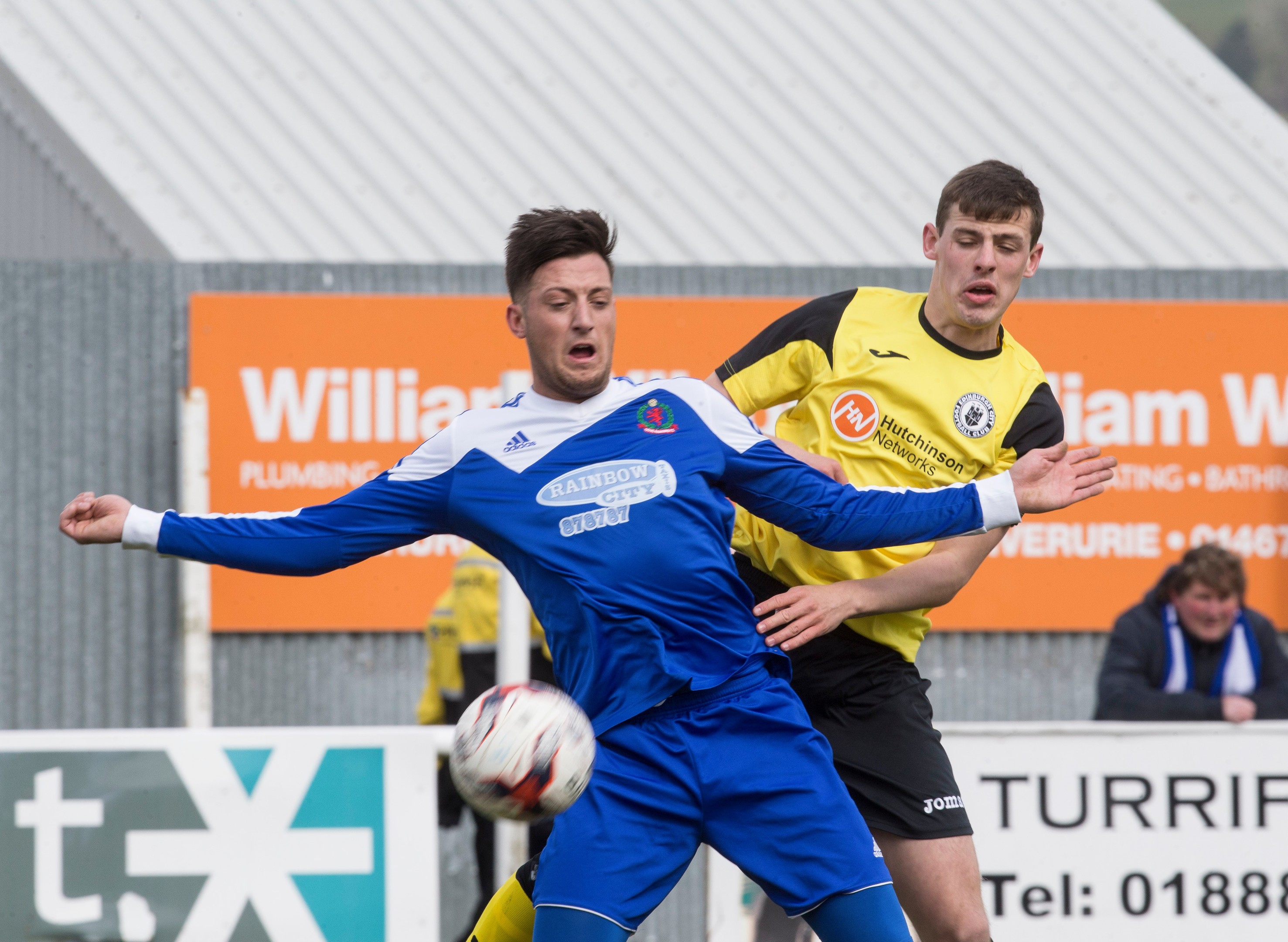 The Scottish Professional Football League (SPFL) will hold a meeting this week to discuss fixture congestion in the Highland and Lowland League.
The Evening Express understands the SPFL will hold a meeting on Friday with representatives of the Highland League, Lowland League and Scottish Football Association to discuss fixture congestion and which could potentially lead to changing the dates of the League Two play-off – which could help ease Cove Rangers' fixture backlog.
Both leagues need to crown a champion by Saturday, April 14.
Then over the following two Saturdays (April 21 and 28) the winners of the Highland and Lowland League will play-off with the victor facing the club that finishes bottom of League Two – which looks like being Cowdenbeath – on Saturday, May 5 and 12.
However, both the Highland and Lowland Leagues are having problems with fixture congestion.
Highland League leaders Cove look favourites to win the title being four points clear at the top with three games in hand. But they still have 12 league fixtures to play and are also still involved in the Highland League Cup.
If the dates don't change, they are facing the prospect of having to play four games a week for a number of weeks to finish their season by April 14.
Cove boss John Sheran has expressed concerns about the fixture snarl-up
While in yesterday's Evening Express, Highland League secretary Rod Houston said he was "very reluctant" to make Cove play four games a week and it would be a "last resort" because of player welfare.
Houston also revealed the Highland League had started discussions about how firm the April 14 deadline is.
In the Lowland League, there is a three-way battle for the title. East Kilbride are top and have only four games left.
But BSC Glasgow are seven points behind in second with six games left, while third-placed Spartans, who are nine points behind, have eight league games left to play and are also still involved in Lowland League Cup.
One solution which has been mooted would be to move the play-offs to midweek like the Premiership, Championship and League One play-offs.
May 12 is the date set by the SPFL for the second leg of the League Two play-off final.
That deadline could still be met if the semi-final first leg between the Highland and Lowland League champions was played on Tuesday, May 1, or Wednesday, May 2, with the second leg on Saturday, May 5.
The winner of that tie could then face League Two's bottom side on Tuesday, May 8, or Wednesday, May 9, in the first leg with the second leg being played on May 12.
That timeline would give both the Highland and Lowland League an extra two weeks to crown their champions and could save Cove from having to play four times a week.
Meanwhile, Cove's postponed game against Brora Rangers last Wednesday has been rearranged for Wednesday, March 14, and Fraserburgh's postponed game against Clachnacuddin has also been rearranged for March 14.
Strathspey Thistle and Huntly will attempt to play their Highland League Cup first round tie at Seafield Park tomorrow evening.