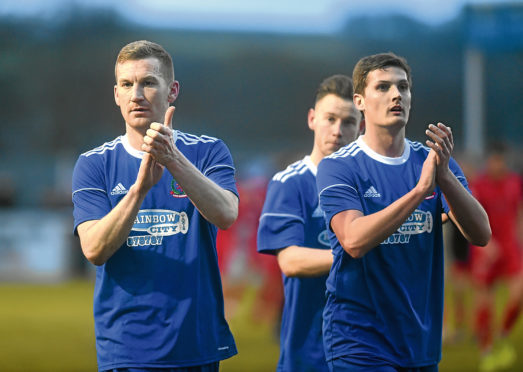 Eric Watson has labelled the League Two play-off final as the biggest games in Cove Rangers' history – and he's determined to make the most of them.
The Highland League champions are just two matches away from making it into the SPFL.
The Aberdeen side face Cowdenbeath at Harlaw Park tomorrow and then at Central Park seven days later.
Captain Watson says the fixtures are the biggest he has faced, and also in the history of Cove.
The skipper said: "It will be the two biggest games of my career after getting the games against Spartans out of the road.
"It's the biggest games for me and the biggest games for the club.
"Everyone wants to grasp it with the timing being so good.
"The stadium is almost there and there's just one team and two games standing in our way so it's up to us to go and see that off."
Watson believes the experience in Cove's team could be important, along with their winning mentality.
In winning the Highland League title John Sheran's men only lost twice, while Cowdenbeath won just four games out of 36 in League Two.
Centre-back Watson added: "There are a lot of young boys in our team.
"But they're young and fearless, which is good to have on our side.
"Somebody like Harry Milne doesn't know anything except winning. So that's good to have.
"Me and Paul McManus and Alan Redford will use our experience to try to keep everybody focused.
"They've had a tough season, but there will be a lot of experienced players who have played senior football a long time in that team.
"They'll be experienced, but they are coming off the back of a tough season, which is different to us.
"It will be an interesting game and a tight game. There won't be much between the teams, but hopefully we can come out on top over the two games."
One of the reasons Watson thinks Cove will push the Blue Brazil is because of their powerful attack.
In 34 league games this season the Aberdeen team netted 127 goals and in the first leg of the play-off semi-final they beat Lowland League champions Spartans 4-0.
Watson said: "It's because of the pace we have in the team.
"If we can get the ball down we've got Mitch Megginson, Jamie Masson, Daniel Park and Paul McManus and they can cause anybody problems on their day.
"We did some training last night and now we have to be ready for it again on Saturday.
"We're really looking forward to it."
Despite the fact they lost the second leg of the semi-final 2-1 at Ainslie Park, Watson was pleased with Cove's display and felt they were unlucky not to win.
"We went out to play our normal game, but credit to Spartans, they pegged us back at times," he said.
"Credit goes to their goalie because he had a great game with four or five fantastic saves to keep them in the game."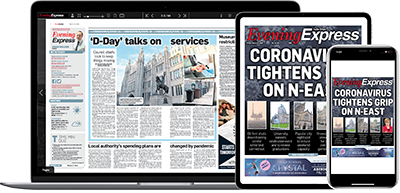 Help support quality local journalism … become a digital subscriber to the Evening Express
For as little as £5.99 a month you can access all of our content, including Premium articles.
Subscribe