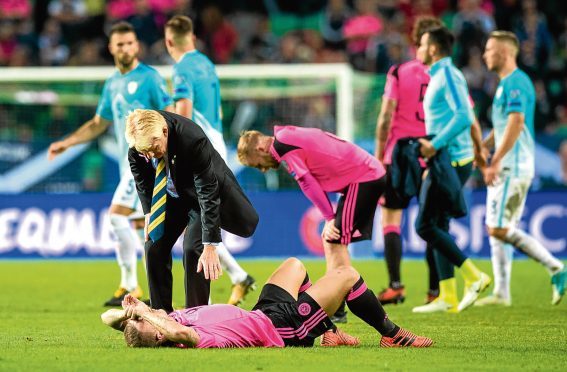 The SFA must clarify quickly on whether or not they see Gordon Strachan as the man to lead the Euro 2020 bid.
They cannot afford to prevaricate about such an important decision as this is a pivotal time in our nation's game.
Plans have to be put in place now to prepare for the Euro 2020 bid as we try to end this two-decade absence from a major final.
There have been improvements in the recent year under Gordon but the bottom line is we are not going to a major tournament – again.
Managers are judged on results and it is the job of the national manager to get Scotland to a major finals.
There is only a limited pool of players that you have to get the best out of and unfortunately in the last two campaigns we haven't managed to do that. Most national bosses don't get an opportunity for a third term after missing out on two.
I believe Gordon is a very good manager and I have never wavered from that opinion.
I held that opinion at the end of the failure to qualify for Euro 2016 and still hold it now after missing out on the World Cup.
After the Euro 2016 campaign, I felt the SFA needed more analysis of how it panned out and how the nation was going.
Despite missing out on the Euros, the SFA had no qualms in offering Gordon another contract to lead the campaign for Russia 2018.
In the Euro 2016 campaign, it started well and finished badly.
This time it was the opposite as the World Cup push started badly and finished with an upsurge in form.
If the SFA supported Gordon after the Euro 2016 bid then I feel they will back him this time. If Gordon does get an opportunity for Euro 2020 it will be the last opportunity as a third failure won't be accepted.
My feeling is that the SFA will decide to go with Gordon leading the bid for the Euro 2020 finals.
If the SFA do come to that conclusion, it must be because they believe Gordon is the right man for the job.
It should not be because of the argument some people have put forward that there is no-one else better out there to lead the nation.
I feel it will be left to Gordon to see if he wants to take on a third qualifying campaign.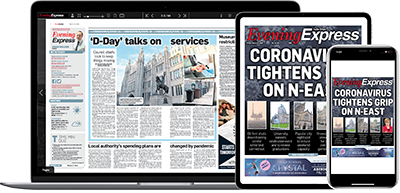 Help support quality local journalism … become a digital subscriber to the Evening Express
For as little as £5.99 a month you can access all of our content, including Premium articles.
Subscribe