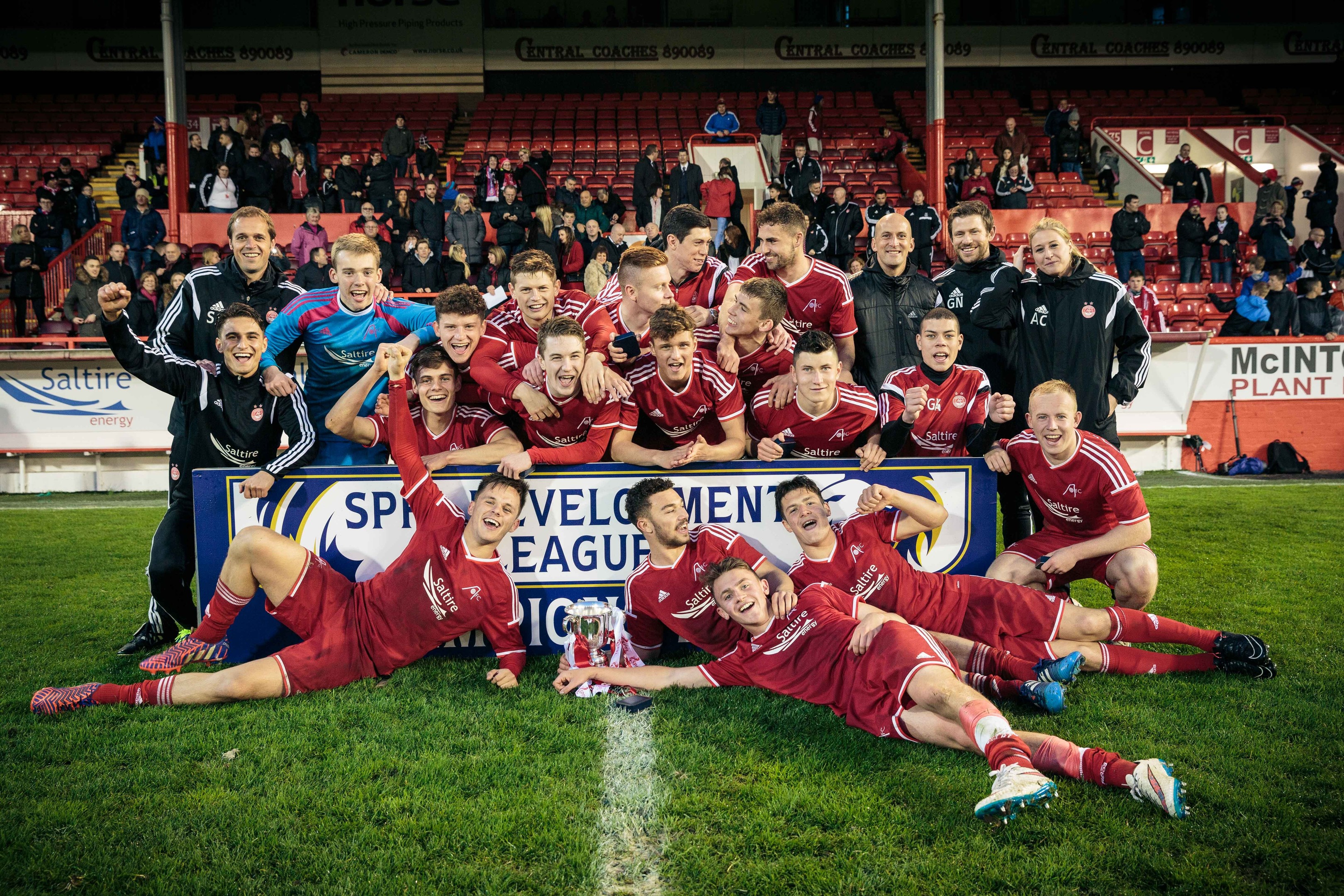 The SPFL's Development League is set to be scrapped from next season in favour of a return to the Reserve League.
The Evening Express can reveal that clubs are considering the proposal to revive the old reserves set-up.
This would also end any immediate prospect of Celtic and Rangers' Under-20s, or colt teams, joining League Two.
The Development League features U20s sides with clubs permitted to include a maximum of five over-age players in a squad of 18 for each game.
But it appears from next season the Reserve League will return, and the Evening Express understands there is a lot of support for the idea among clubs.
Under the proposals the only age restriction will be that all players must be over 16.
Clubs like the idea because it will allow youth players to play matches against first-team players to aid their development, rather than only facing players of a similar age, which currently happens in Development League. Games would be played on a Monday – the same as the Development League – and it would follow the same structure, with a top-flight and then an East League and a West League below the top tier.
Like the Development League, it will be voluntary for clubs to participate.
The Reserve League was scrapped in 1998 before being re-introduced in 2004 and scrapped again in 2009.
A well-placed source said: "It's not rubber-stamped yet but there is support for this plan, it seems to be what the clubs want.
"It will give the kids a chance to play against adults, whereas playing a team of 20-year-olds against another team of 20-year-olds doesn't seem to be working.
"It's harder to bring two or three into the first team at once.
"But you can bring four or five of them in with six experienced players in the reserve team."
It had previously been mooted that Celtic and Rangers' colt teams would join League Two next season.
The Glasgow clubs even approached some League Two sides to present their case in an attempt to win support.
However, those proposals were met with a backlash when they became public.
It is believed a Reserve League would thwart any attempts to bring colt sides into the SPFL for the next few seasons.
The source added: "It will put paid to any colts teams coming into the League Two.
"I'm not saying it won't come back to the table – but it certainly won't be next season." When asked about the proposals, an SPFL spokesman said: "Work is ongoing to identify better ways of developing players in Scotland – particularly those in the 18 to 21 age group.
"We are working closely with our member clubs and the Scottish FA and hope to be in a position to announce changes for next season in due course.
"These changes are expected to be in relation to the Development League/Reserve League, the player loans system and the Irn-Bru Cup, in which all Premiership clubs field a colts team."